As governments gradually remove restrictions caused by COVID-19 and businesses begin to reopen, there's a sense that things are going back to "normal."
However, the shifts in customer behaviour and changes in the way we live and work are here to stay. That's why you need a strategy to prepare your business for a successful start.
This "new normal" means you must reimagine your marketing to kickstart your business once the economy reopens. With a fresh new approach based on your online presence and digital marketing, you can quickly reconnect with customers and rapidly recover revenue.
Read on to learn six effective digital marketing strategies you can implement to ensure a successful post-COVID-19 reopening.
Why your business needs a digital marketing plan right now
A digital marketing plan for post-COVID-19 reopening will guide your efforts in an organized way so you can achieve desired results for your business and avoid wasting precious resources. Simply put, you need an action plan that will help your company recover as quickly as possible by allowing you to efficiently and effectively reach customers and get back in business.
According to Forbes, internet use has increased by 70% over the last few months. With lots of people working from home and spending less time out and about in general, it makes sense that the majority are gravitating toward the internet in their spare time.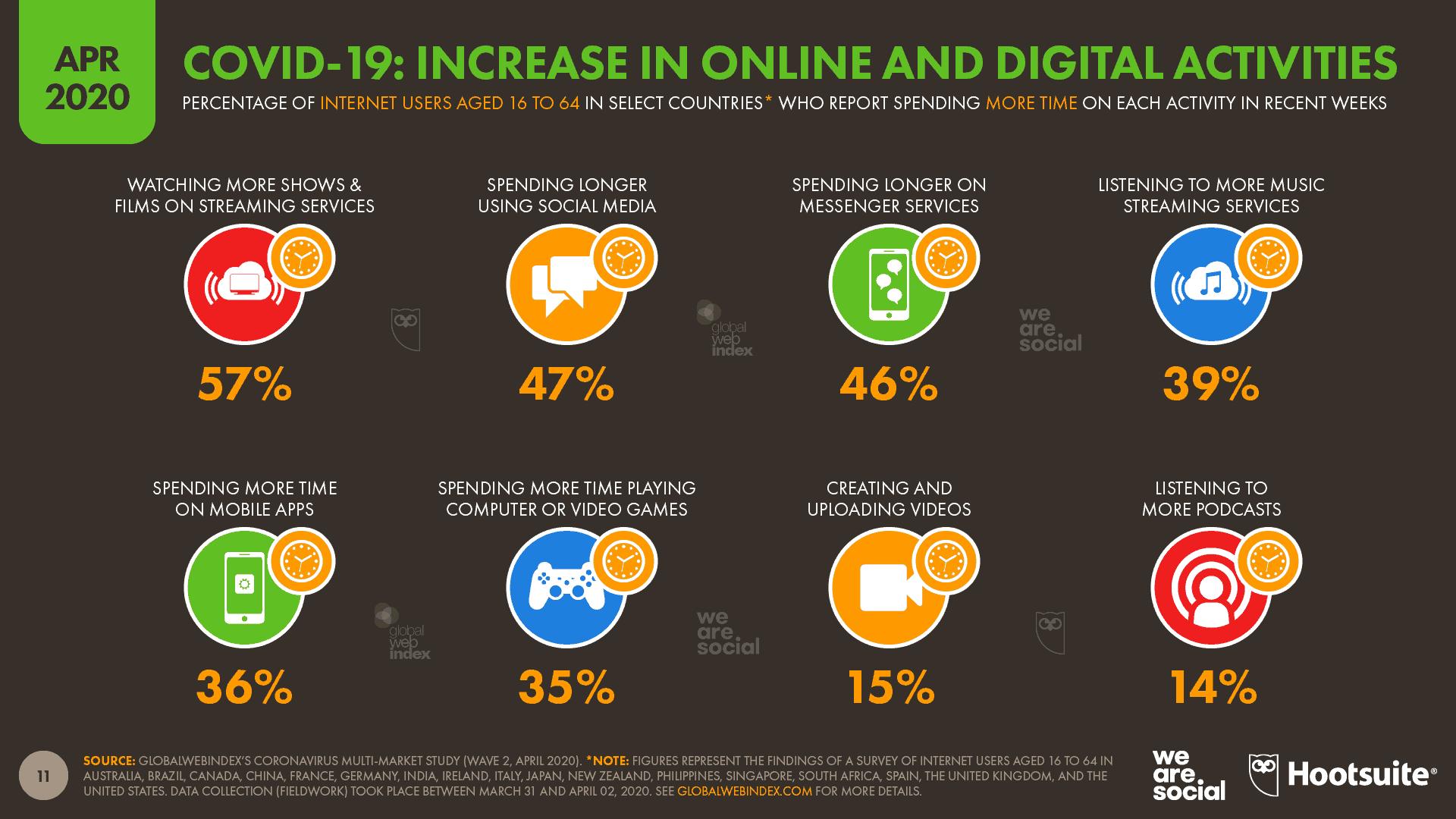 However, people are not just using the internet for entertainment. Businesses have shifted to remote online work, students are taking classes online and people are spending money online. This includes anything from household items and groceries to high-ticket items.
Amazon reported a 26% explosion in sales in Q1 of 2020 compared with the same period in 2019.
We see a huge rise in e-services as well. Telemedicine is on a rapid surge, real-estate services are also shifting online, online banking is on the rise and so are many other service-based businesses.
The world has become digital. And every business owner must realize that it's impossible to survive without a strong online presence.
If you want to let people know that you're reopening and want to start recouping some of the losses you experienced because of COVID-19, digital marketing needs to be at the forefront of your promotional activities.
Even if you don't know exactly when you'll be reopening after COVID, it's still important to start thinking of a plan now. That way, when you do get the green light to start serving customers again, you'll be prepared to hit the ground running.
13 Proven Strategies to Survive and Thrive COVID-19
Get 13 actionable strategies to help your business go through a crisis and thrive in the post-COVID world.
6 Digital marketing strategies for a successful reopening
Okay, you can see why you need to make digital marketing a priority. What kinds of digital marketing tactics should you put in place, though? Where should you focus your energy as you get ready to open your business again?
Here are six effective digital marketing practices you should include in your reopening strategy:
1. Analyze your existing digital marketing strategy
When it comes to putting together an effective digital marketing plan after COVID, a good place to start is by analyzing your existing strategy.
Before launching any campaigns, be sure to assess your existing channels and assets as well as their future potential. Create a marketing plan to map out your campaigns and how you plan to use it to guide prospects through the customer journey.
Take a close look at what you were doing in the pre-pandemic world to promote your business and reach your audience online.
What kinds of channels were you using? Which ones brought the most traffic, which ones generated the most conversions, and which were the most cost-effective?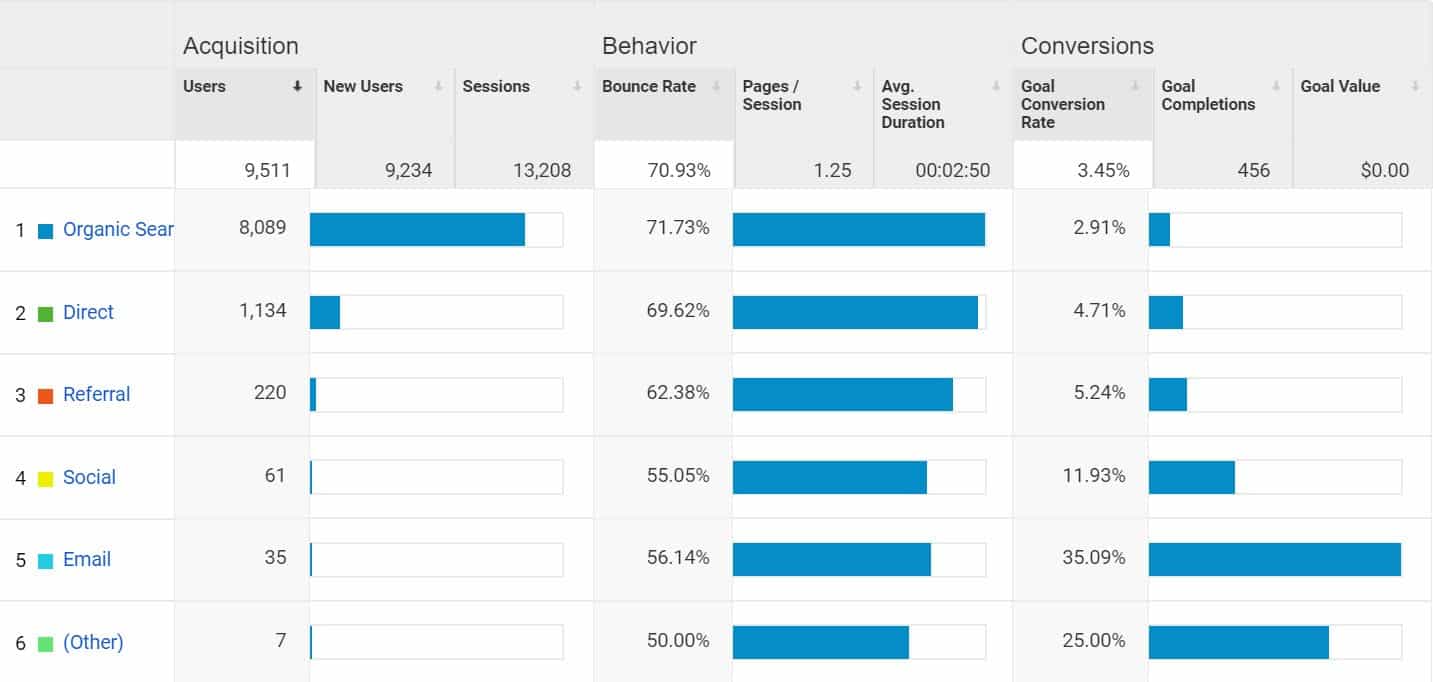 Look back on your analytics in the months leading up to the COVID-19 closures and take note of high-performers as well as any potential underperformers.
A good approach to reopening might be to double down the strategies that were effective and make adjustments to the ones that weren't. Invest in what you know your audience likes, then work through your data to come up with insights on how you can improve upon the less effective tactics.
Go through your campaign analytics as well and inspect their effectiveness.

Even though customer behaviour may have changed, high-performing campaigns from earlier should provide a good starting point for the post-COVID reopening.
Set clear digital marketing goals in line with your business bottom-line. Make a forecast of your performance for the next 3, 6 and 12 months.
Use data to come up with performance targets and budgets that deliver the highest ROI and profit.
Remember that the true power of digital marketing lies in unprecedented amounts of data. Use it to optimize your marketing campaigns and strategy for even better results.
Finally, choose the right KPIs. Come up with relevant metrics and meaningful KPIs that accurately track performance and measure results.
2. Develop or redesign your website
Now is a great time to pay more attention to your business's website. Even when the lockdowns are lifted, most people will continue to shop online and use contact-free services as a precaution. That's why a website can be that multi-functional hub for your business that will not only promote your brand but also deliver your products/services.
Do you have a website at all? If not, make building one your top priority.
The shifts in consumer behaviour demand every business to rethink how to connect to customers. This clearly calls for a stronger emphasis on having a website, be it for lead generation or e-commerce.
You need to reach customers who are online fast if you want to stand a chance. This speed to market is among the top reasons why having a website has become an indispensable component of rapid revenue recovery for companies navigating the current economic downturn.
If you haven't already, think about steps you can take to shift your business online.
Instead of waiting until you can reopen your doors to in-person customers, try to tackle COVID now by moving to e-commerce and making it easier for people to place orders and buy your products online.
Facebook and Google do provide a lot of great resources for SMBs and local businesses. For instance, Facebook and Instagram are helping small businesses sell online with new features like Shops.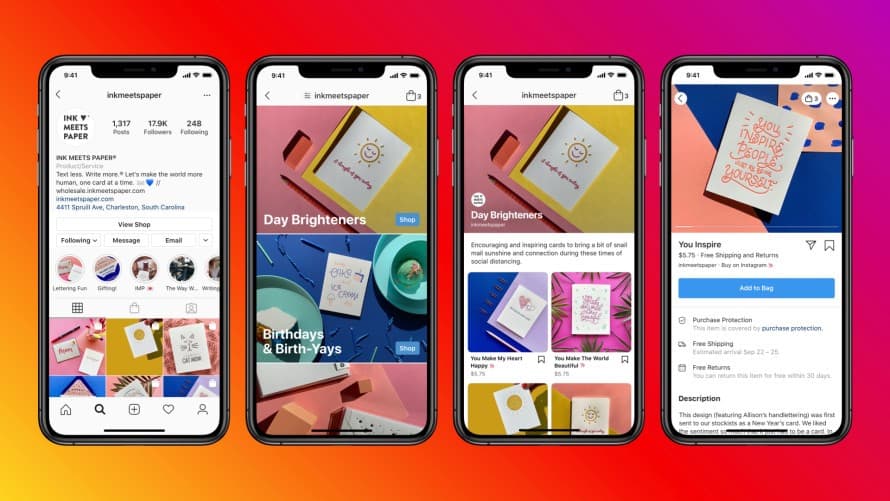 At the same time, though, it's may not be enough to rely solely on these platforms for digital marketing and promotion. You likely need to also have a business website that you "own" and have total control over.
You can use a DIY site building tool to put together a website for your business.
Perhaps a better solution is to work with a professional web design agency such as StableWP to create a high-quality website that appeals to your target audience and helps you promote your business to the right people.
You can count on a complete team of designers, developers and coders to manage and maintain your new website and ensure it's optimized and always running smoothly.
If you already have a website, be sure to run a full audit. Ensure it provides a user-friendly experience and fast performance. Analyze things like your conversion rate and bounce rate in Google Analytics.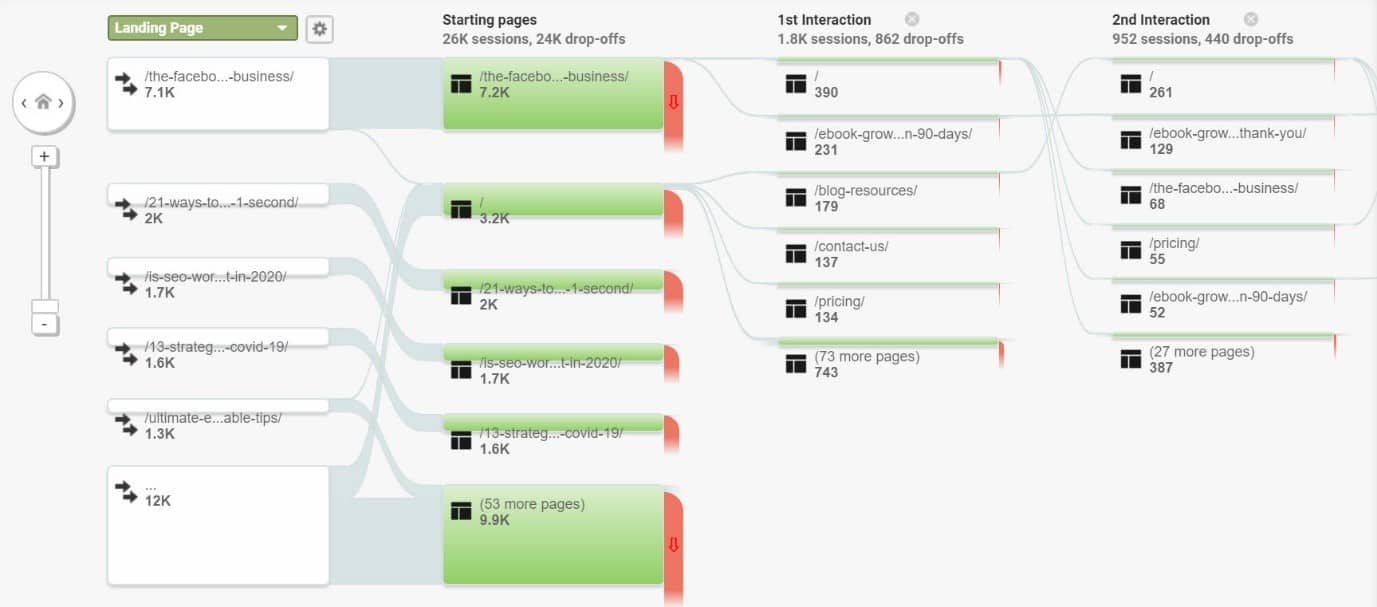 Try to determine what's preventing some of your visitors to convert or browse your site.
If you see your site is performing poorly it may be a sign that it's due for a redesign.
Be sure to provide a fully optimized user experience to get the most out of your website and online marketing.
3. Invest in Local SEO to jumpstart your business
Local search engine optimization (or Local SEO) is an incredible tool for small businesses looking to get noticed by potential customers.
It's essential for businesses that service a local market. With Local SEO your business can get discovered on Google by users who are immediately ready to take action.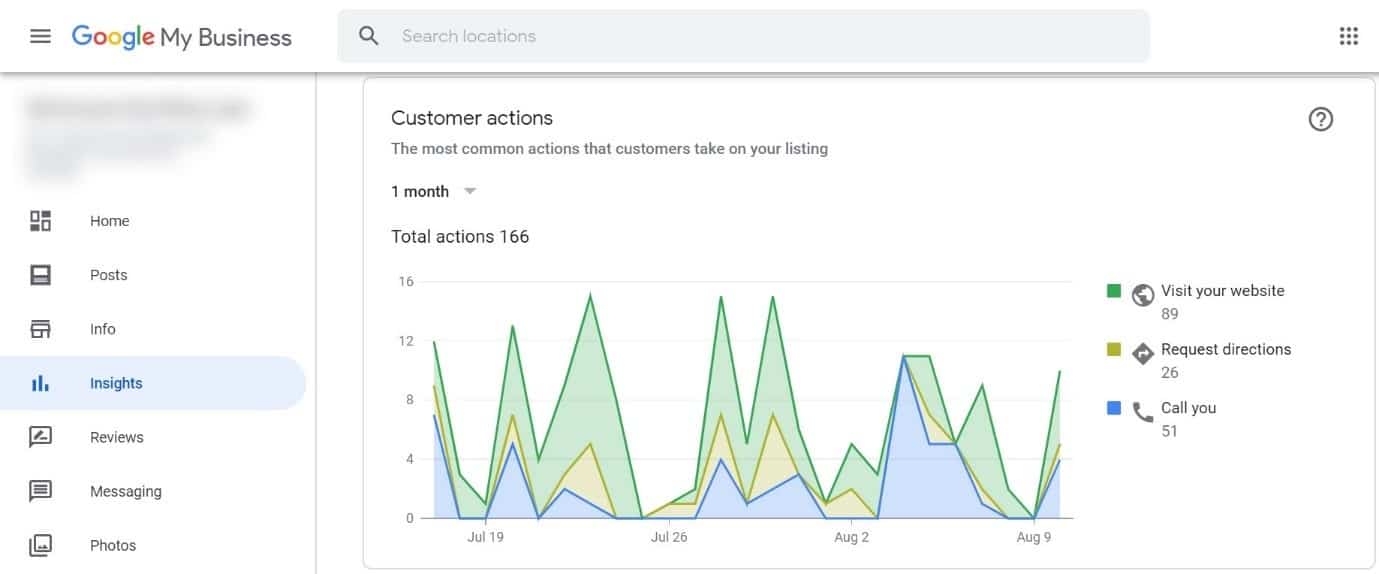 Many Local SEO practices are similar to traditional SEO techniques, but they include the addition of geographical information.
For example, you want to target location-based searches such as "bakery in Toronto that delivers" or "day spa near me." This ensures your business comes up on top of Google search results when people search for a particular product or service in their area.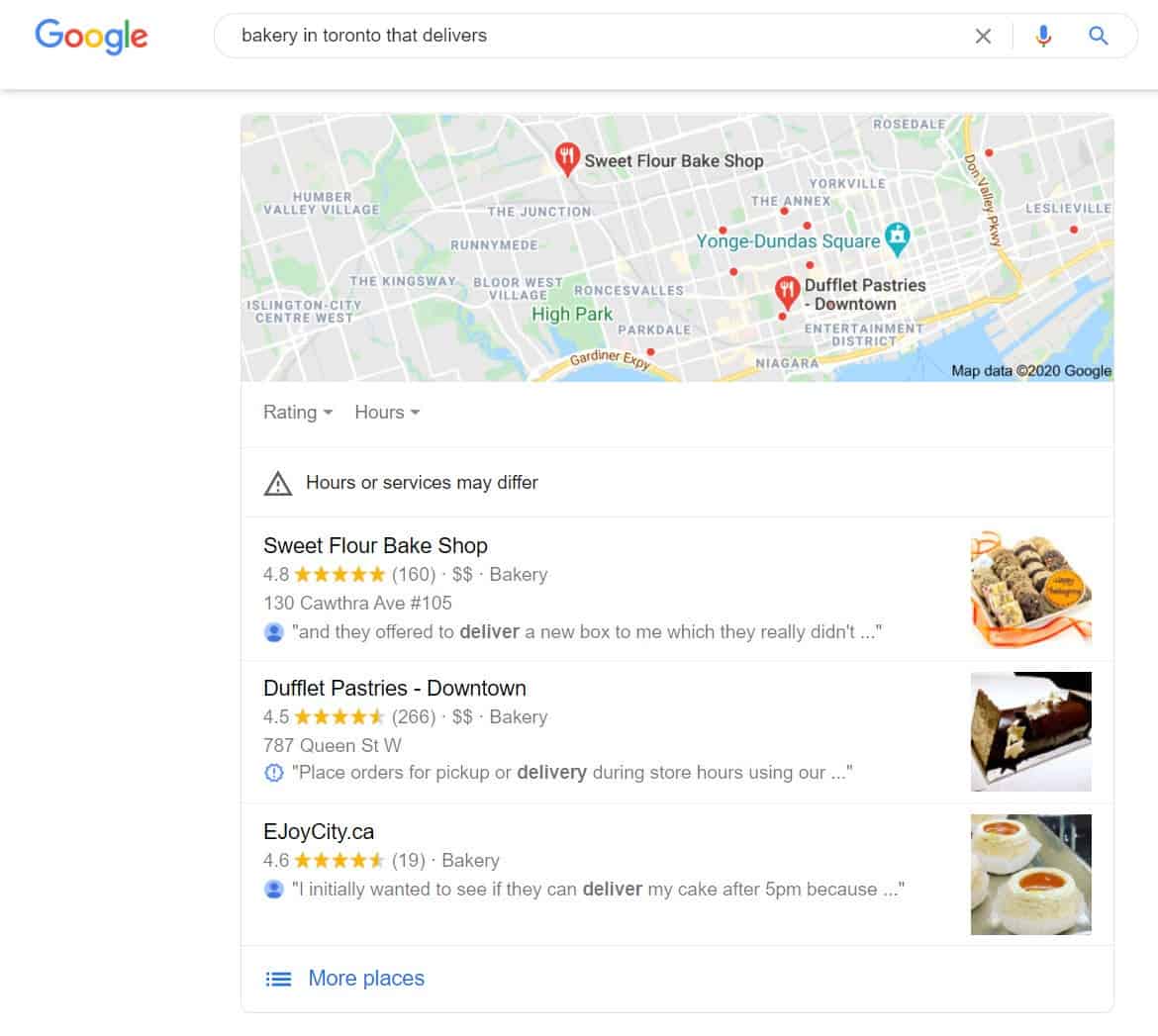 A big part of Local SEO is the optimization of your Google My Business listing, which helps you show up in the local 3-pack (as shown in the image above) as well as on Google Maps.
Google has also created a special new type of COVID-19 Coronavirus announcements that can help you stay in touch with customers and notify them of any potential:
Temporary closures
New operating hours
Changes to regular services, such as takeout/delivery only options
Safety precautions being taken by your business
In-stock, low stock, or out of stock announcements for high demand products
Focusing on Local SEO can help to jumpstart your business. It also makes it easier for you to reach local shoppers many of whom are looking to support small, local businesses during and after the outbreak.
Our local SEO guide is a great reference to check out if you have questions about these techniques. It can help you learn the ins and outs of what you need to do to get noticed and make sure your business shows up in local search engine results pages.
4. Get quick wins with Google Ads (PPC)
When you first reopen your doors after this hiatus, you'll likely need some quick wins for your business.
If you want to attract customers immediately, Google Ads are a must-use channel that relies on buying intent and helps you target people who are actively looking for products/services like the ones you sell.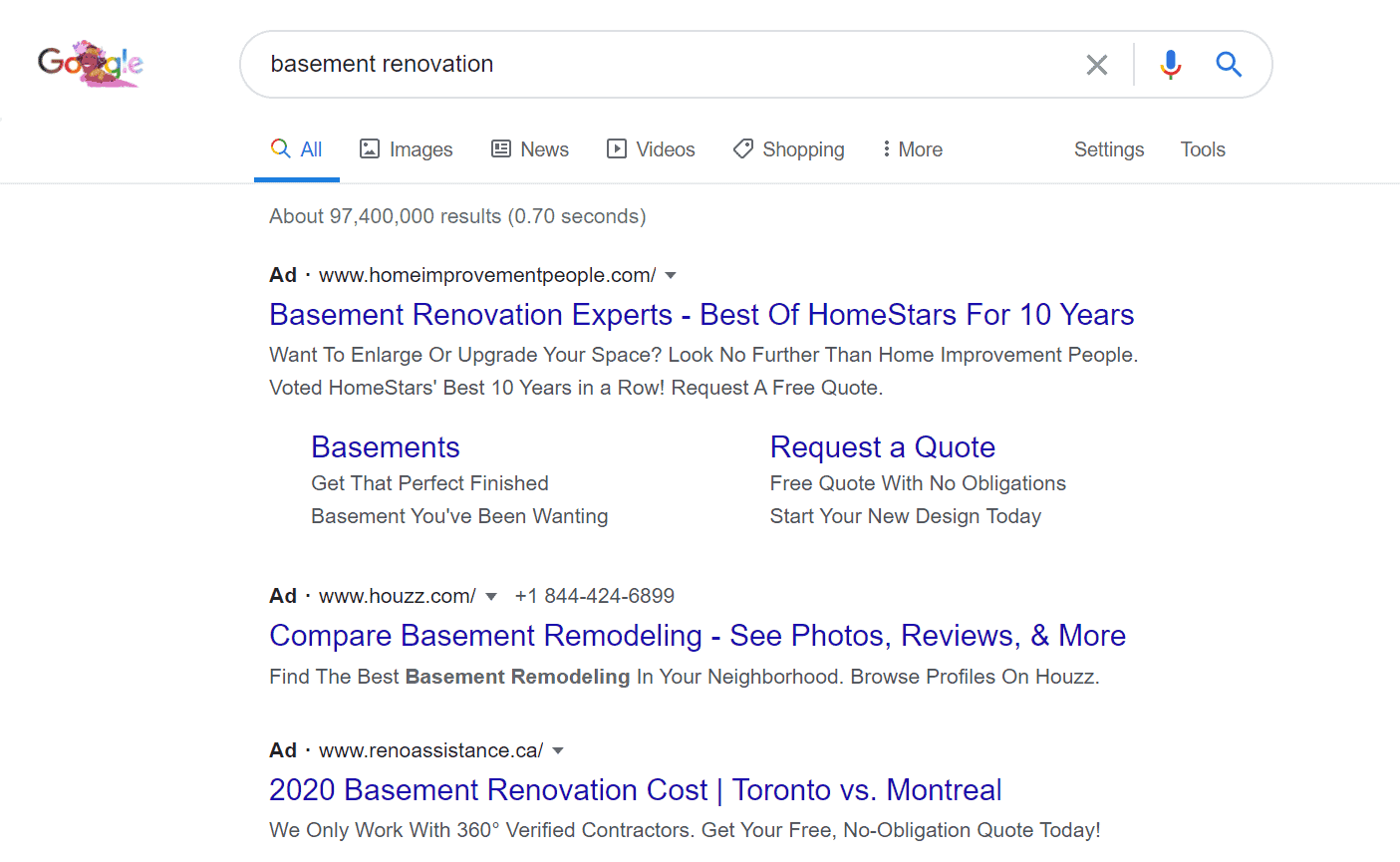 Unlike TV or radio commercials that are good for branding and raising awareness, Google Ads drive action.
It's a perfect channel for direct response marketing working to persuade potential customers to come to your website, call your business, fill out a lead form, buy from you or visit you in-person.
Using Google Ads with the right target keywords will ensure you're getting your business in front of people who are most likely to become customers.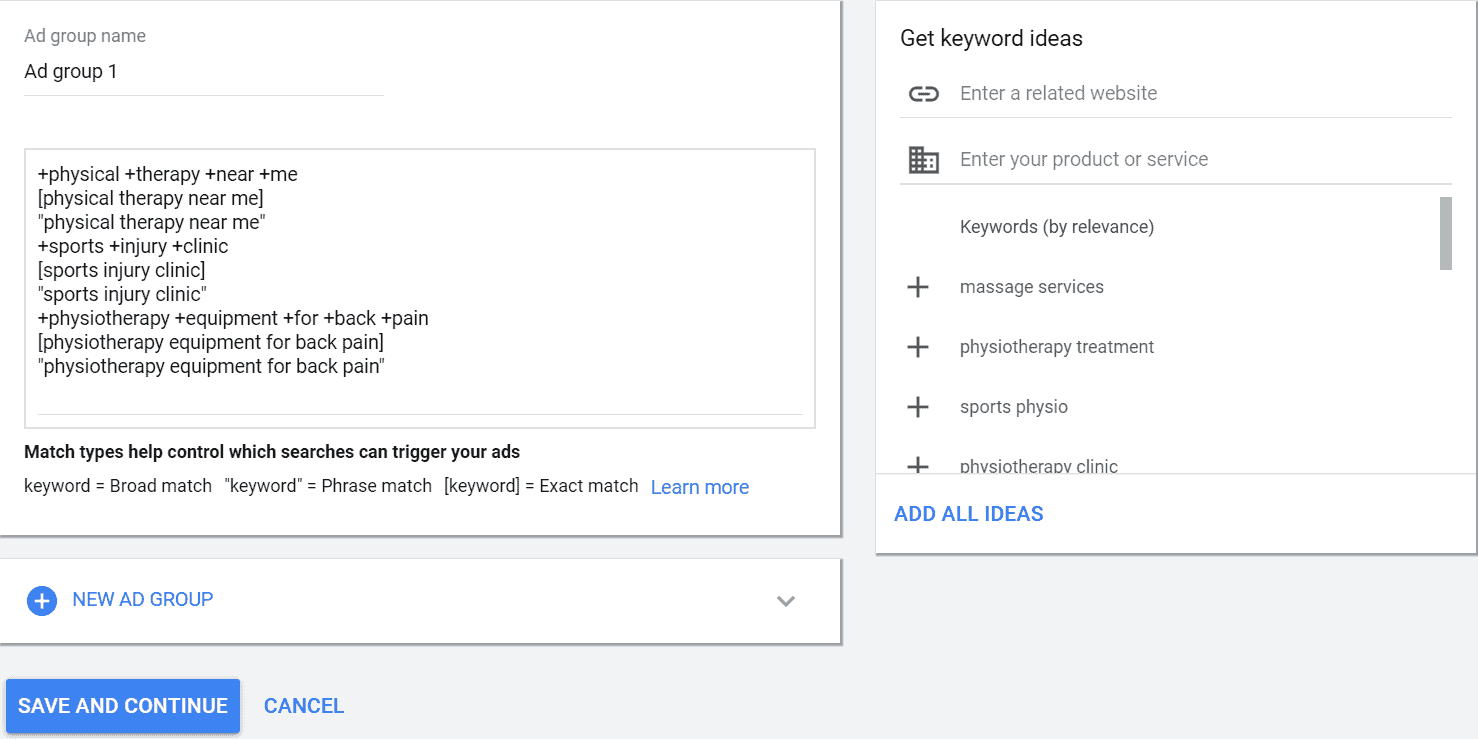 Google Ads also allows you to layer additional targeting options with Audiences based on what they're looking to buy, interests, demographics, location, time of day and more.
To see the best results from your Google Ads, it's important to have a full Google Ads funnel strategy in place.
A PPC funnel strategy will help you attract completely new prospects for cheap, which you can then retarget with ads or use email remarketing to close the deal.
5. Attract more customers with Facebook Ads (and other Social ads)
For best results use Facebook Ads alongside Google Ads to promote your business to a wider audience, drive online sales, and improve your ROI.
Facebook Ads are excellent for promoting products and services. After all, Facebook has more than 2.6 billion monthly active users. That's a lot of people who could potentially be converted into paying customers, right?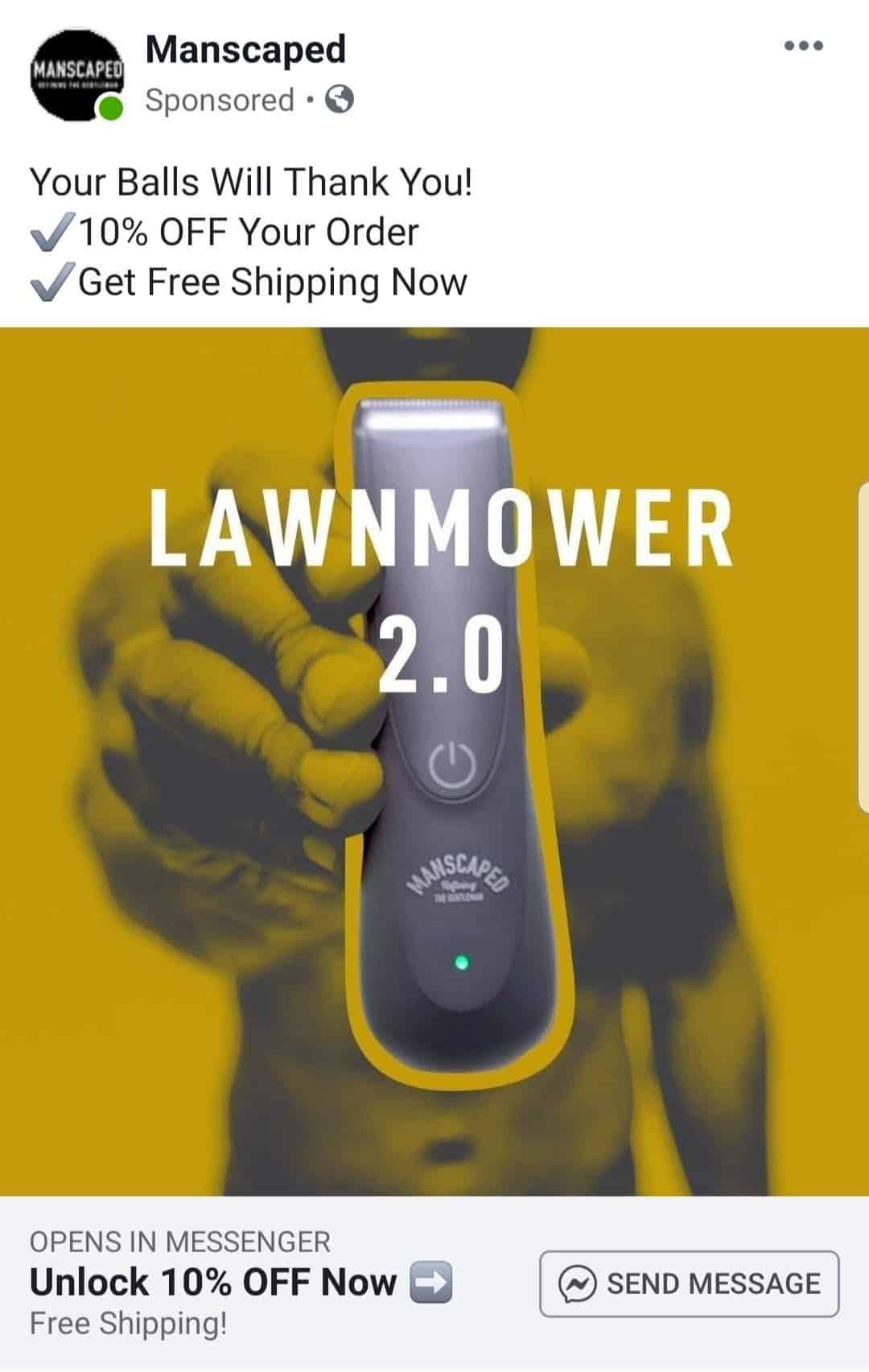 Facebook Ads are very affordable, too.
Even if you're working with limited funds after being closed for several months, there's a good chance you can find an advertising plan that works with your budget and helps you to see significant returns on your investment.
Keep in mind, as well, that the Facebook Ads platform also includes Instagram Ads. This means you can reach more people on Instagram as well as Facebook, which allows for additional e-commerce and retail opportunities.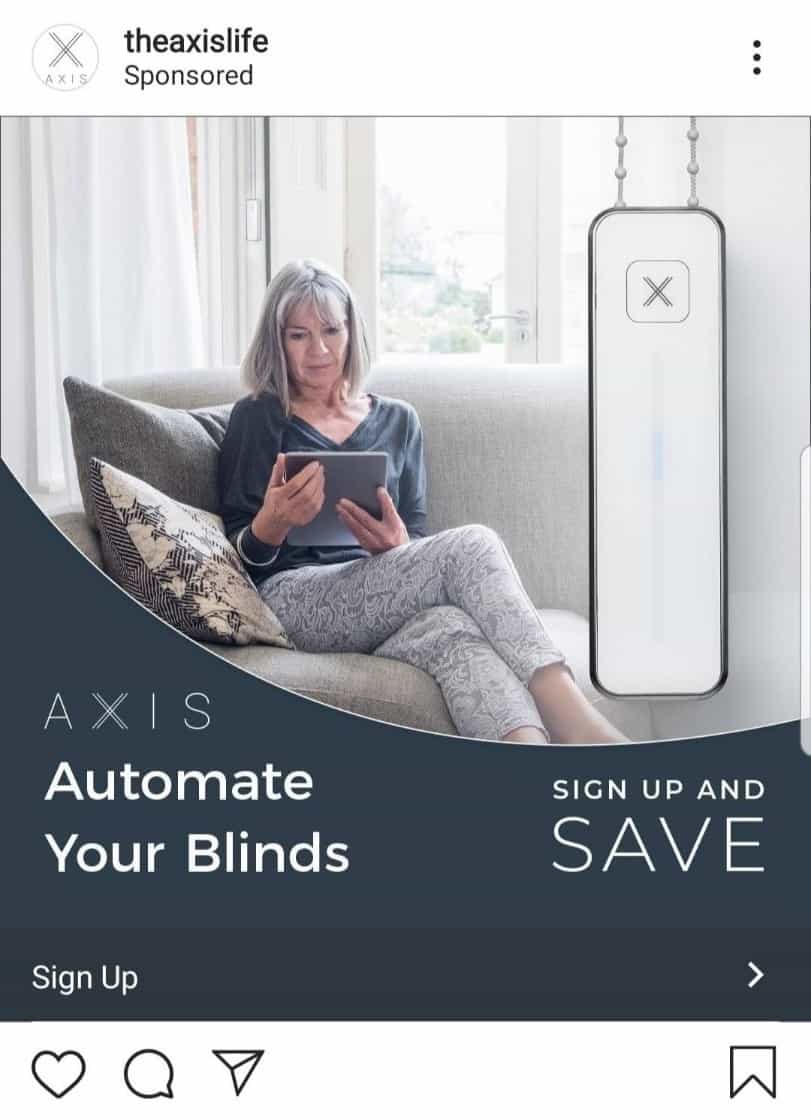 And both being visual platforms can truly help drive those impulse purchases.
To see the best results from your Facebook Ads, make sure you combine them with Google Ads. This can drive sales better than focusing on either one by itself.
For example, if people see a Facebook ad for a product you sell, they'll likely search for it on Google, where they'll run into your Google ad and be further convinced to buy from you instead of someone else.
If you run a B2B business, you might also want to think about LinkedIn ads. LinkedIn ads can help you promote your business to other professionals and makes it easier for you to get in touch with the right people.
6. Leverage content marketing for long-term success
Content marketing and SEO are essential parts of any long-term digital marketing strategy. A blog has the power to improve your search performance, position your business as an industry expert, and help drive more leads and sales.
When you focus on regularly creating high-quality content for your website, you can attract new people to your sales funnel. This, in turn, gets more people interested in your brand and can help you convert them into paying customers.
To find popular topics for your content use tools like Buzzsumo, Ahrefs and SEMrush.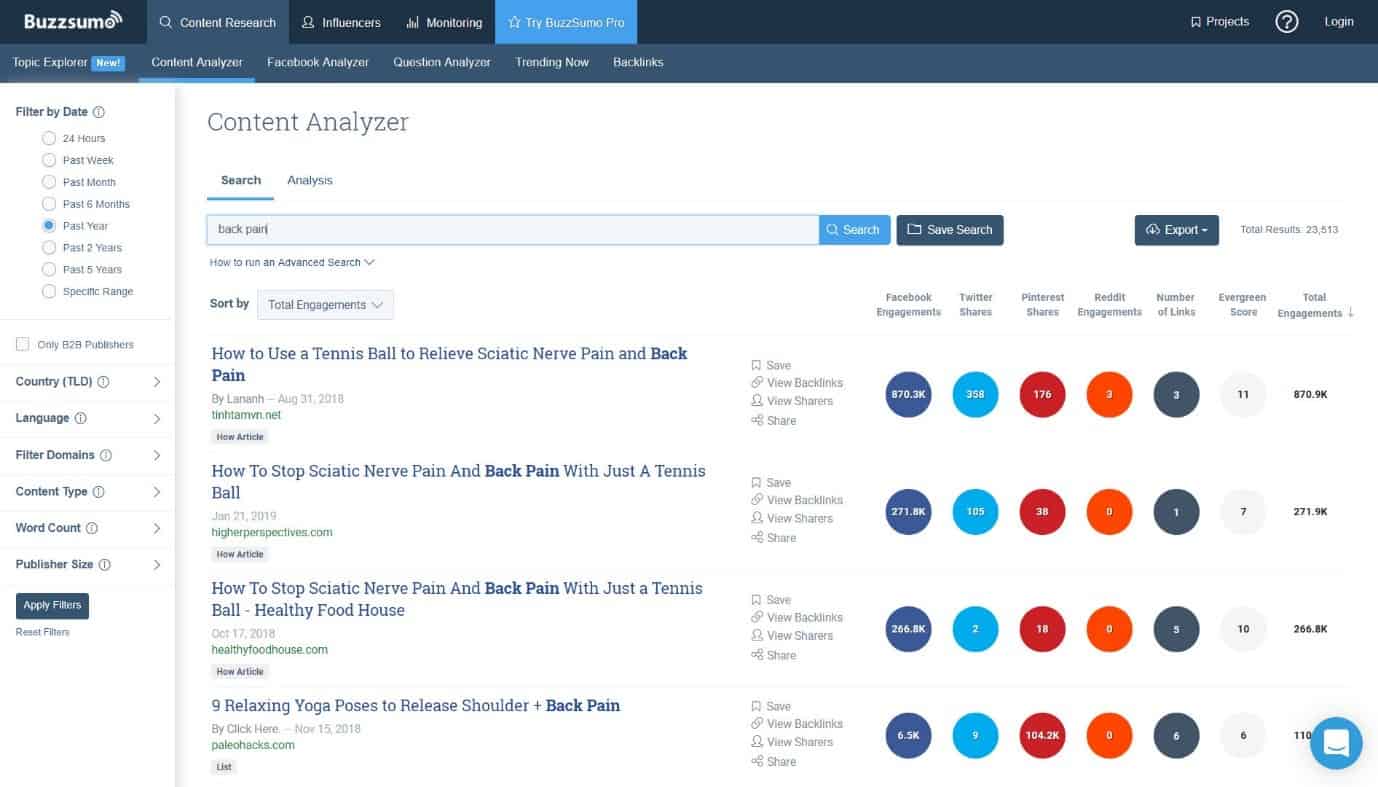 It's important to note, that although content marketing has the potential to yield a high ROI (higher than many other digital marketing tactics), it is a long-term strategy.
You won't publish one blog post or a YouTube video and suddenly see a huge influx in website traffic or sales. It takes time to see your efforts pay off.
Although a waiting game may not be what you're looking for when reopening after COVID-19, the expected gains are definitely worth it.
When the benefits of SEO and content starts to kick in, you'll be able to reap the rewards for a long time. And what's best, all that traffic will come to your site for free. You won't have to pay for clicks and impressions.
Because of this, it's best if you can pair SEO and content marketing with other digital marketing strategies, such as Google and Facebook Ads (mentioned above).
Think of PPC as a sprint and SEO as a marathon.
That way, you can generate sales instantly with PPC and give your business a boost right away, but you're also sowing seeds for long-term results with SEO.
Still, if you want to rank your site in Google for relevant search terms as fast as possible, be sure to:
Create high-quality content
Include target keywords, synonyms and variations
Perform On-Page SEO
Make your content easy to read
Build backlinks
Start setting yourself up for a successful reopening
It's totally understandable if you're feeling a little uncertain about reopening your business in the wake of COVID-19. With the right digital marketing strategy, though, you can connect with your customers, promote your brand, and set yourself up for long-term success.
The most important thing right now is to get some quick wins to get back on track.
However, due to the level of uncertainty and potentially limited budgets, you don't want to take any unnecessary risk.
That's why you should avoid wasting time testing and experimenting on your own and reach out to an expert team that can guide you in the right direction from day one.
If you're looking to get a successful reopening and get the highest ROI, we're here to help at StableWP. We're a full-service, results-driven digital marketing and web design agency.
Contact us today to learn more about our services and see what we can do for you.