If you want to take your online sales to the next level, you will need a well-designed sales funnel. Your success relies on how you lead prospects through their buyer's journey, from awareness all the way down to purchase (and even loyalty).
But, what is a sales funnel?! And do you really need one for your small business?!
In this article, you'll learn all about what a sales funnel is, how it has changed in recent years and how to build an optimal sales funnel for your business.
What is a sales funnel
No matter the size of your business or the industry you're in, you actually already have a sales funnel.
Whether you're aware or not, from the moment someone steps foot in your business, all the way until they buy from you, they pass through different stages of your sales funnel.
Say you offer a professional service (dentist, chiropractor, mortgage broker, etc.) when the person walks into your office he/she effectively enters your sales funnel. Then it's up to your receptionist or sales agent to get their contact (lead) information and guide them through the sales journey (the funnel) until they become paying customers (conversion).
A similar sales process happens in the online world, just at a much larger scale.
Instead of your office, the entire funnelling process plays out on your site. And unlike your receptionist or sales agent, your online marketing channels (website, social media, email, ads, etc.) can attract and funnel immense numbers of prospects through their buyer's journey.
Buyer's Journey
Your sales funnel takes potential customers along the buyer's journey and in general, it consists of three stages:
Awareness – The prospect becomes aware of the problem (e.g. back pain, need a mortgage, wants to renovate home)and is trying to learn more about the solution.
Consideration– At this stage, the prospect knows about the solution and is considering his options. Prospects could compare products, brands, prices, features, etc.
Conversion – This is the decision-making stage, where the prospect chooses a solution and takes action.
Furthermore, the buyer's journey doesn't have to end once the prospect converts to a customer. If you design your funnel well, you can build a lasting relationship and gain loyal customers or even brand advocates.
The simple buyer's journey model can be expanded to include the later stages:
Loyalty – Customers are happy with your product/service and keep buying from you on a regular basis.
Advocacy – Loyal customers are delighted and actively promote your business through word-of-mouth (in person, on social media, etc.).
The truth is that most prospects aren't going to buy your products/services at first glance.
That's why a sales funnel have multiple touchpoints intended to lead potential customers towards the purchase (conversion).
With this in mind, let me show you what an online sales funnel looks like:
Sales Funnel
A sales funnel (aka marketing funnel) is the core concept of marketing, both online and offline. It is a model that illustrates how your marketing system guides prospects along their buyer's journey, from the awareness to conversion (sale) stage.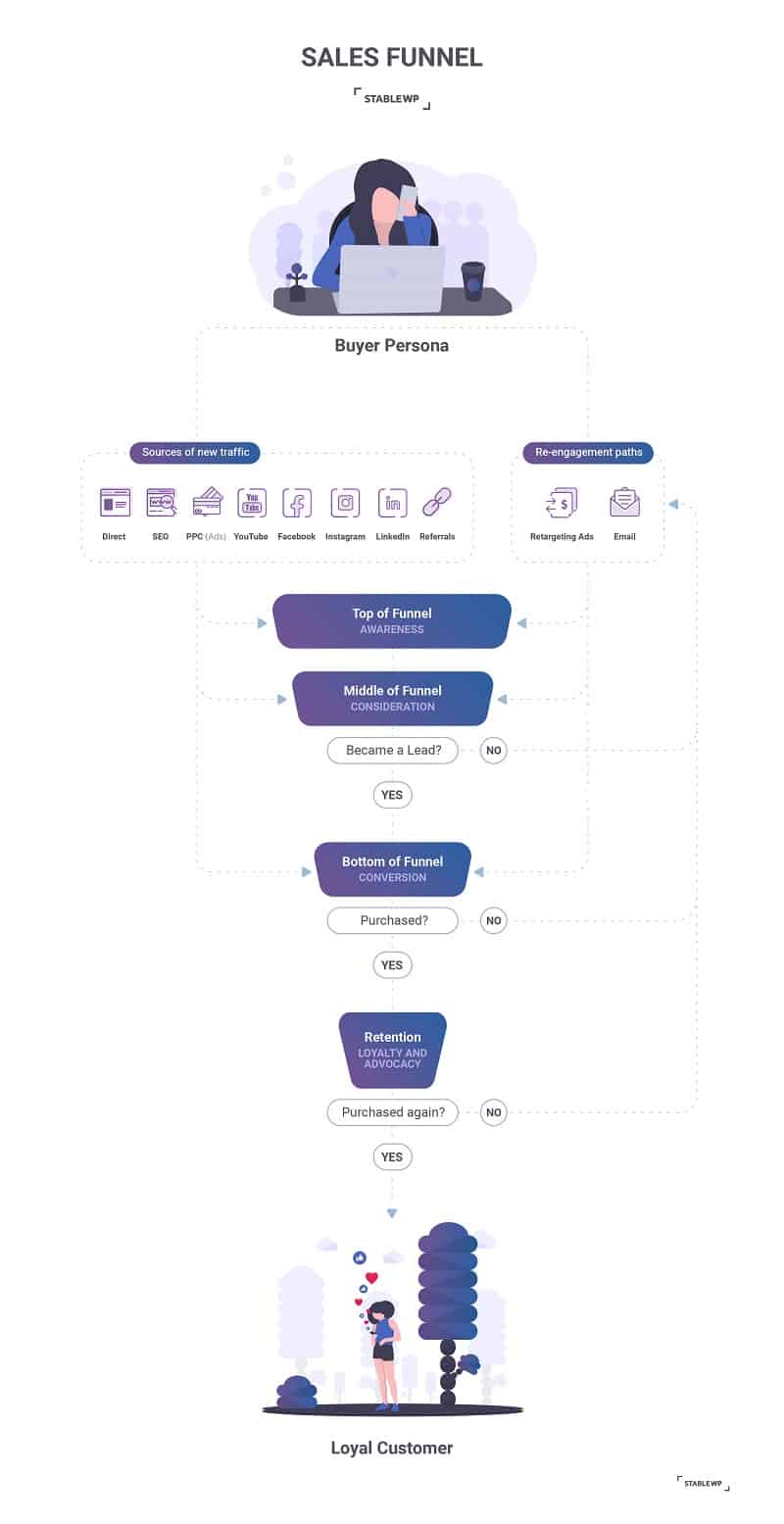 At the top is your target customer (buyer persona) which represents your ideal customers, or those you want to target with your marketing.
In other words, these are people (inbound leads) you want to attract to your website and into your online sales funnel.
The main components of your sales funnel are:
Traffic sources that drive visitors to your site
Top of the Funnel (TOFU) that addresses prospects in the awareness stage
Middle of the Funnel (MOFU) intended for prospects in the consideration stage
Bottom of the Funnel (BOFU) meant to close the deal (conversion stage)
Customer retention aimed at post-purchase phases (loyalty and advocacy)
Re-engagement paths recover lost prospects and customers and bring them back into the sales funnel
But with the rise of the internet and smartphones, customer habits are shifting, and sales funnels are going through some important transformations.
Let's have a look at how the buyer's journey and the sales funnel have changed in recent years.
3X Your Business in 90 Days
Get an unfair advantage with our powerful 3-step funnel strategy and learn how to increase leads and sales by 300% fast.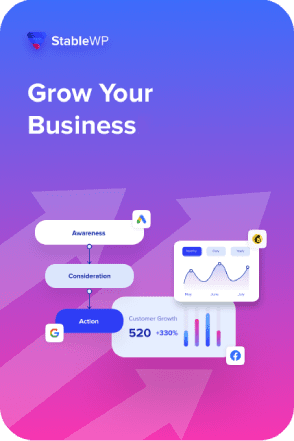 How the search intent transformed sales funnels
Forget about your traditional linear sales funnel!
Today's customers are much more sophisticated as they have access to more information than ever.
People are turning to their devices to look for information and immediate answers. And as Google puts it:
"…every time they do, they are expressing intent and reshaping the traditional marketing funnel along the way."
For you, this means people may enter your sales funnel at different stages (not necessarily at the awareness phase).
Also, prospects might enter and leave your funnel, then enter again.
This means the new online sales funnel and buyer's journey narrows and widens multiple times as the prospect researches and collects enough information to make a decision.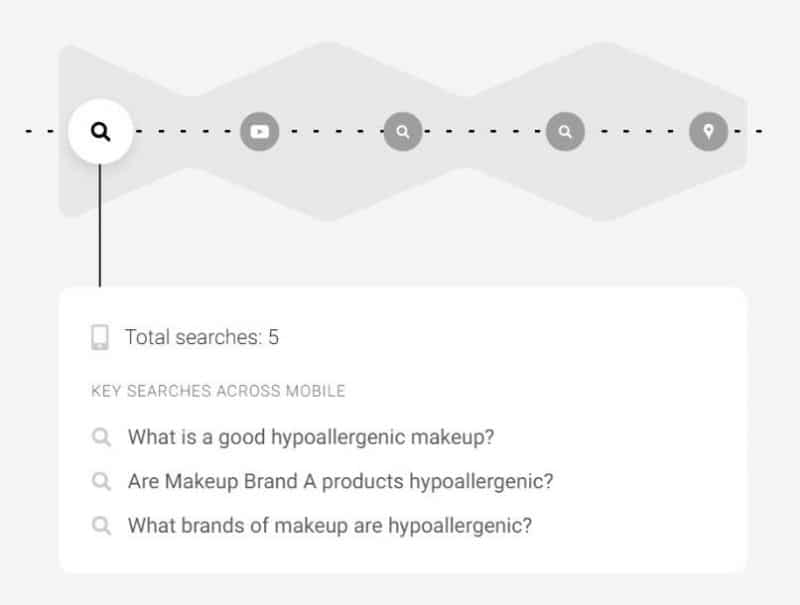 But don't be alarmed, the sales funnel still works, and it works better than ever!
You just have to understand the way the modern online sales funnel is shifting:
Have an omnichannel approach – Have all of your marketing channels work together towards the same goal. Make sure your SEO, content, videos, paid ads, social media, and others, work in harmony to win over new customers across different touchpoints.
Personalize your funnel according to behaviour – Track user interactions with your content to serve relevant, targeted marketing messages based on their intent.
Invest in re-engaging lost visitors – As customers leave and enter your funnel multiple times, it's critical to use retargeting and remarketing to recover potential customers and push them down the funnel.
Retain customers – It costs much less to hold on to existing customers and upsell them with other related products, than it is to acquire new customers.
Now, let's dissect the main components, and I'll show you how to build an optimal sales funnel for your business.
How to build your sales funnel
Your sales funnel is the backbone of your marketing. It's designed to organize and automate (or semi-automated) your marketing and sales efforts.
It's critical to understand each stage of the funnel and how it works. So, let's take an in-depth look, and I'll give you a framework to build your perfect sales funnel.
Top of the funnel (Awareness stage)
Your online sales funnel starts with traffic sources. These are various marketing channels that drive visitors to your site and into your marketing funnel, like:
SEO (organic traffic) – These are users that find your website organically through a Google search. It's a free traffic source; however, it requires search engine optimization to rank high in search results.
Paid ads (aka PPC) – These are ads that can appear on Google, Facebook, and other websites.
Social media – Facebook, Instagram, Twitter, LinkedIn, and others can drive social media traffic to your site.
YouTube videos – Videos are very popular and highly-engaging content. With YouTube SEO you can attract eager prospects into your sales funnel.
Referral traffic – This is the traffic that comes to your website from a link on another site. To gain more traffic from this source, use our 32 link building strategies and get more backlinks to your site.
Direct traffic – These are people that directly enter your site by typing in your domain name or from a browser bookmark.
Once visitors enter your funnel (your site), they become prospects.
Note that, people may use traffic sources to enter your sales funnel at different stages, not necessarily at the awareness stage. So you have to target users with different types of content based on their buyer's journey stage.
Best content strategy for the Awareness stage
As mentioned earlier, people in the awareness stage are still learning about the problem and possible solutions. That's where your content comes in.
You can attract people to your funnel with educational/informational content that genuinely helps users solve a problem. Types of content that best resonate with users in the awareness stage are:
Blog posts (how-tos, lists)
Videos (tutorials)
Podcasts
Infographics
Run keyword research to find out what are some problems your potential customers are struggling with. Create in-depth content around those keywords and do SEO so that your website comes up on the top page of search results.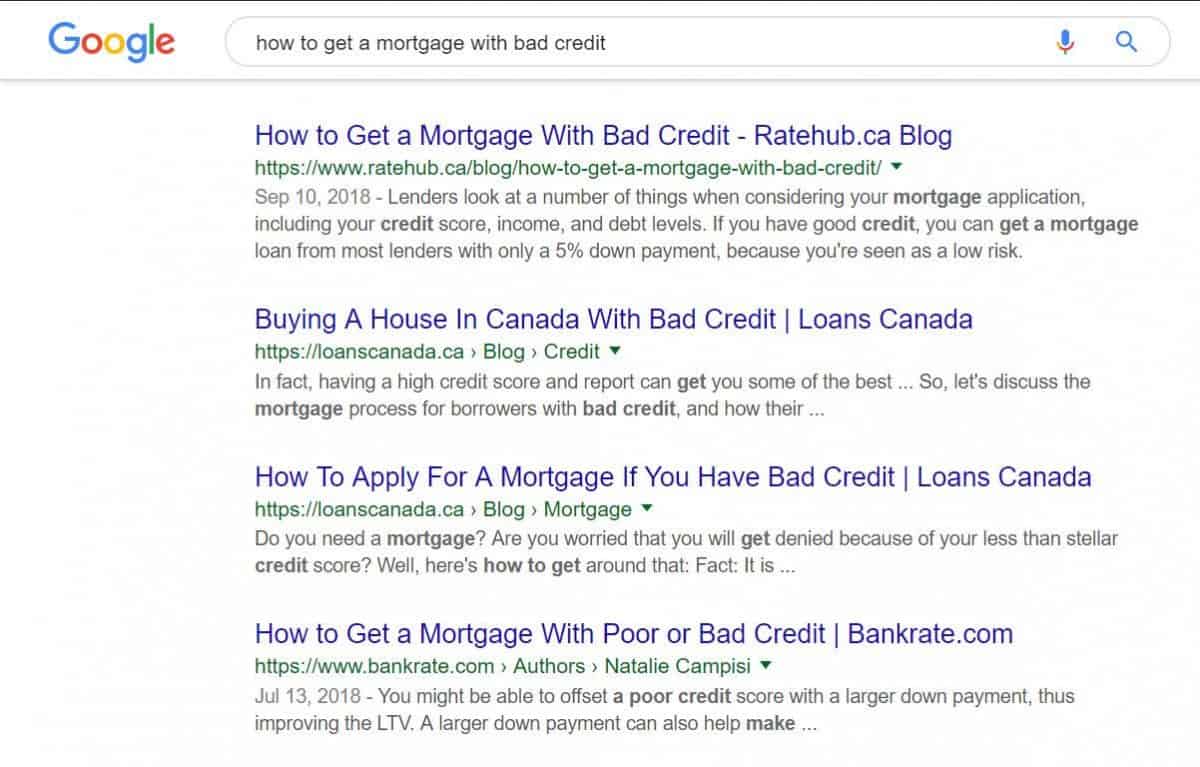 Your goals for the awareness stage (top of the funnel) are to:
Peak user interest
Show there's a solution to their problem
Establish your business as an industry leader/authority
Build trust with useful information
Inform and educate your prospects on how they can solve their problems or achieve their goals.
Definitely avoid pitching your products/services in the awareness stage. It's too early since prospects still don't know you well enough. Any attempt to sell at this stage can be off-putting and may chase your prospects away.
Instead, give your prospects a gentle nudge towards the next stage of your funnel by turning them into leads.
Collect contact information to turn prospects into leads
Once you build enough interest and trust with your high-value content, it's time to collect prospects' contact (lead) information. In digital marketing, this usually refers to an email address and basic info such as name (and other basic info users can give away without concern).
To capture leads, you need to optimize your website and content for lead generation.
This can include various signup forms like pop-ups, in-line forms, slide-in forms, etc.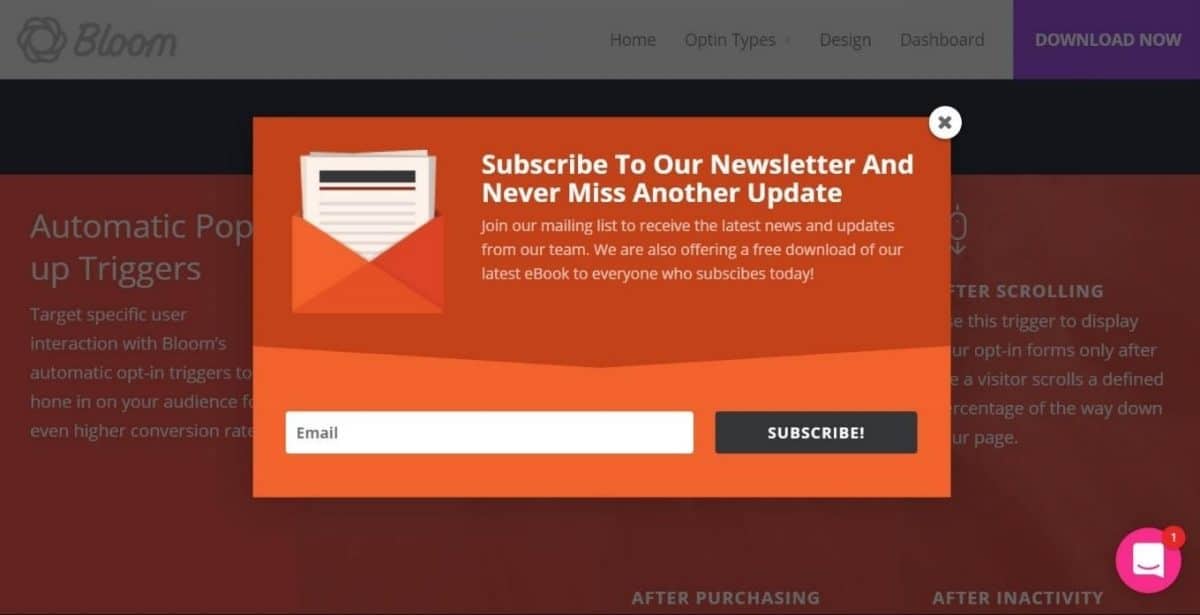 As you know, almost every site in the world wants your 'email address,' and most visitors won't give up their lead information that easily.
That's where you need to step up and offer them a high-value offer (aka lead magnet) as an incentive in exchange for their email address.
Some typical examples of lead magnets are:
eBooks
Templates
Free trials
Discounts (for e-commerce)
Guides, etc.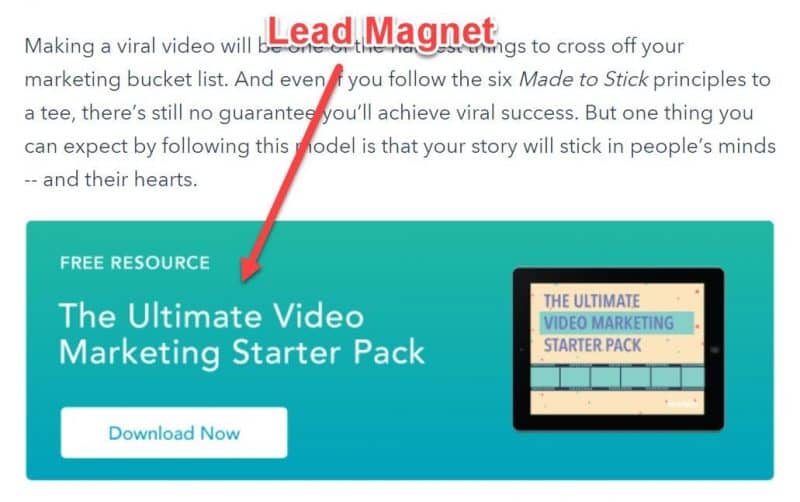 A lead magnet should be something free (or very low-priced)but with a high perceived value.
The top of the funnel logic is to build trust and a strong bond with your prospects, with relatable content, then capture the contact information with a relevant lead magnet.
Capturing visitors' emails effectively turns prospects into (qualified) leads and initiates the next stage of your sales funnel.
Middle of the funnel (Consideration stage)
At this stage, the potential customers understand their problem better and learn about the possible solution. Additionally, prospects start to know more about what you do, which is your opportunity to building rapport.
On the other hand, you also know a lot more about your leads at this stage. You understand exactly what they need, or what they are interested in, based on their interactions with your content.
For instance, if a user visits your article about neck pain, and downloads your eBook on "XX best neck exercises to prevent neck pain," you can pinpoint their exact problem.
Or if you have e-commerce, if the user visits your women's bags section, you know the type of products they're interested in.
This can be especially useful if you offer different products or various types of service. You can segment and target leads based on their interests.
What this means is you can deliver targeted messages to each segment. Lead nurturing with relevant, personalized content is more likely to resonate with your leads. This results in a tighter bond and will increase your chances to get that coveted sale.
In fact, brands that nurture leads get 50% more sales-ready customers, and 47% larger purchases.
Types of content that work best in the consideration stage are:
Reports
Case studies
Customer (success) stories
Testimonials
Product demos and tutorials
Webinars
What's great is now you have users' contact information so that you can take your relationship to the next level. You can target leads outside your website, through more personal mediums like email, phone, text, etc.
Use drip campaigns to win over leads in the consideration stage
As the name suggests, at this stage leads are considering their options. They may be comparing different brands, products, prices, categories, etc. Now is your chance to win them over with an email sequence (AKA a drip campaign).
A drip campaign is a series of targeted emails sent over time, aimed to nurture leads and convert them into customers.
They can be as simple as you like, or as complex as you need.
The simplest example is a newsletter email sequence, meant to promote content and get subscribers interested in some of your offers.
A bit more sophisticated example can be something like this: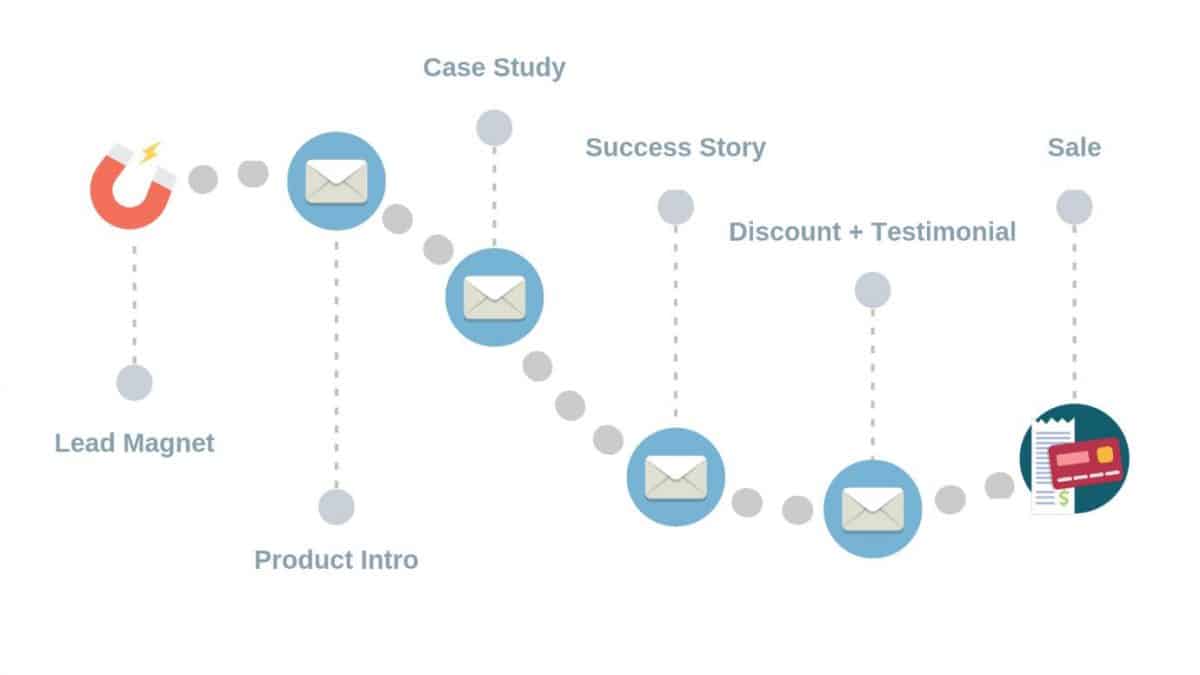 This email sequence consists of the following emails sent out over the next few days:
Deliver a lead magnet
Send an email describing your product/service
Email a case study
Include a video success story
Offer a discount (establish credibility with more testimonials)
Convert leads into customers – make a sale (technically a part of the conversion stage)
Now do this for every lead that you have, and you're good to go.
This may seem impossible to achieve if you have hundreds or even thousands of leads, but don't worry. You can automate your drip campaigns with autoresponders like MailChimp, Drip or Active Campaign.
Using email marketing automation for lead nurturing you can get as much as a 451% increase in qualified leads.
And once you get your leads hot and ready, it's time to give them the final blow.
As @GaryVee said "JAB, JAB, JAB, RIGHT HOOK."
Bottom of the funnel (Conversion stage)
It's time to close the deal.
So far you built trust in the awareness stage and warmed up your leads in the consideration stage. In this section of your sales funnel, your leads should be ready to make the purchase decision and take action.
But getting leads to flip the switch and act in your favour isn't easy. You need to use some persuasion tactics to sway the chances your way.
I suggest using six key weapons of persuasion, outlined in Robert Cialdini's book Influence (1984):
Reciprocity – The logic here is to deliver lots of value to your leads and prospects through your blog posts, lead magnet, as well as your email content.
Commitment and consistency – This principle is based on human behaviour when people commit to doing something they're far more likely to go through until they finish. That's why, for example, when optimizing your checkout you first ask for shipping info and then go to the billing stage. Once users fill out the shipping form, they're more likely to finalize the purchase.
Principle of liking – It's pretty straightforward, the more people like you, the higher the chances are for them to buy your stuff. That's where your content and storytelling comes in. Present your brand as something relatable, show there are real humans behind your brand and don't forget to use humour (making people laugh is very likable).
Authority – When you show knowledge and expertise with blog posts you establish high authority. If you can get those blog posts to rank high in Google search, you demonstrate your brand as an industry leader. How else would Google pick out your article among thousands to show on the top page!? Managing your online reputation also helps build credibility and authority.
Social proof – Showing case studies, success stories and testimonials proves to your potential customers that you provide the best solution, and everyone is happy with your service.
Scarcity – This is one of the most powerful persuasion tactics because it's based on the human fear of missing out (FOMO). When people see something that's a limited quantity or that exists for a short amount of time, they perceive it as desirable and precious (like diamonds). Utilize limited-time discounts, countdown timers, limited supply, etc., to signal scarcity and urgency, and compel leads to act now.
These persuasion tactics can (should) be used throughout your sales funnel. But nowhere are they more important than at the bottom of your funnel, the conversion stage.
Same as capturing leads presents a transition between the awareness and consideration stage, the final emails of your drip campaign represent the transition between consideration and conversion.
Hopefully, the final part of your email sequence was able to get visitors to click on your high-value offer which takes them to your landing page.
In case you are wondering what would be a good visit-to-lead conversion rate to aim for we have some suggestions. A Databox survey found that around 30% of their respondents agreed that 3.1% – 5% is a good funnel conversion rate. A small percentage of respondents, around 18% of them, think that 5.1% to 8% and 1.1% to 3% is a good funnel conversion rate. While a small percentage of respondents believed that 11% to 20% is a good funnel conversion rate.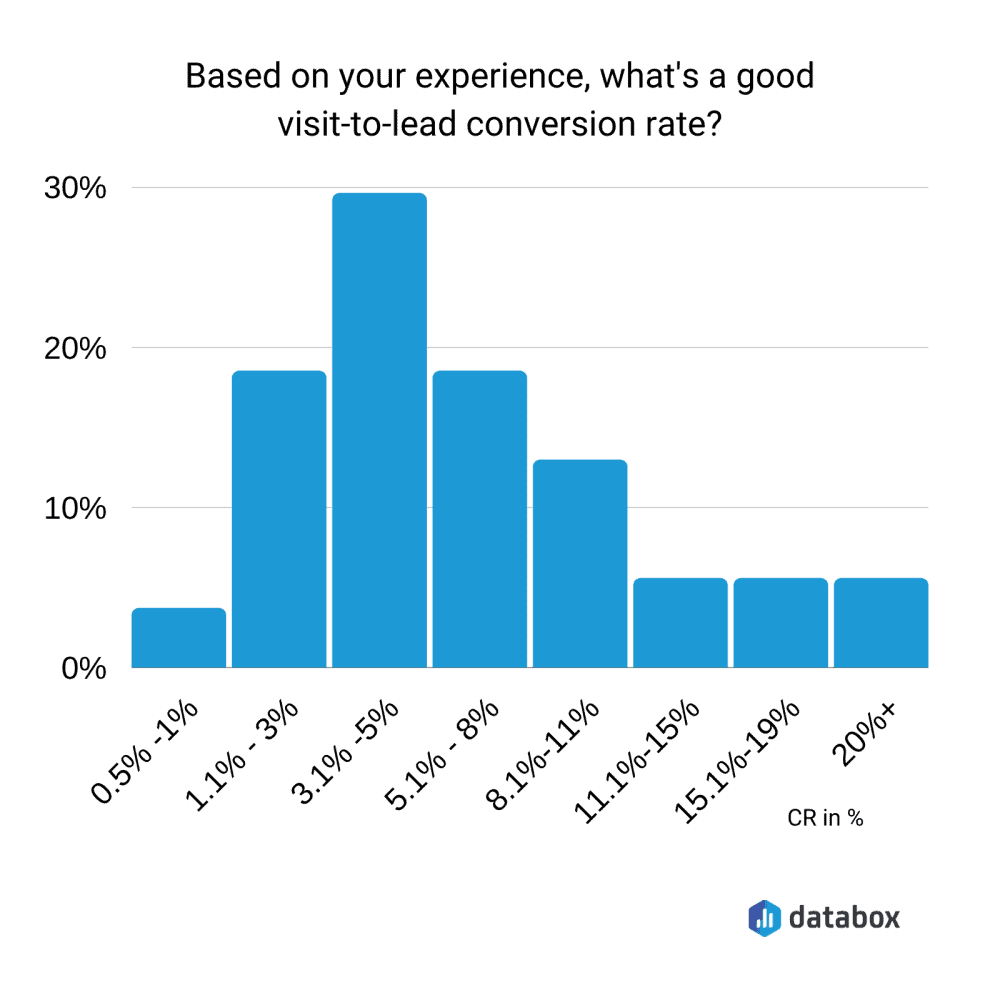 Finalize the purchase with your landing page
The time is here!
You will need a sales page that's particularly designed to close the deal for you – a page with a specific conversion goal. The entire landing page has a single focus –call-to-action (CTA)that finalizes the purchase (conversion).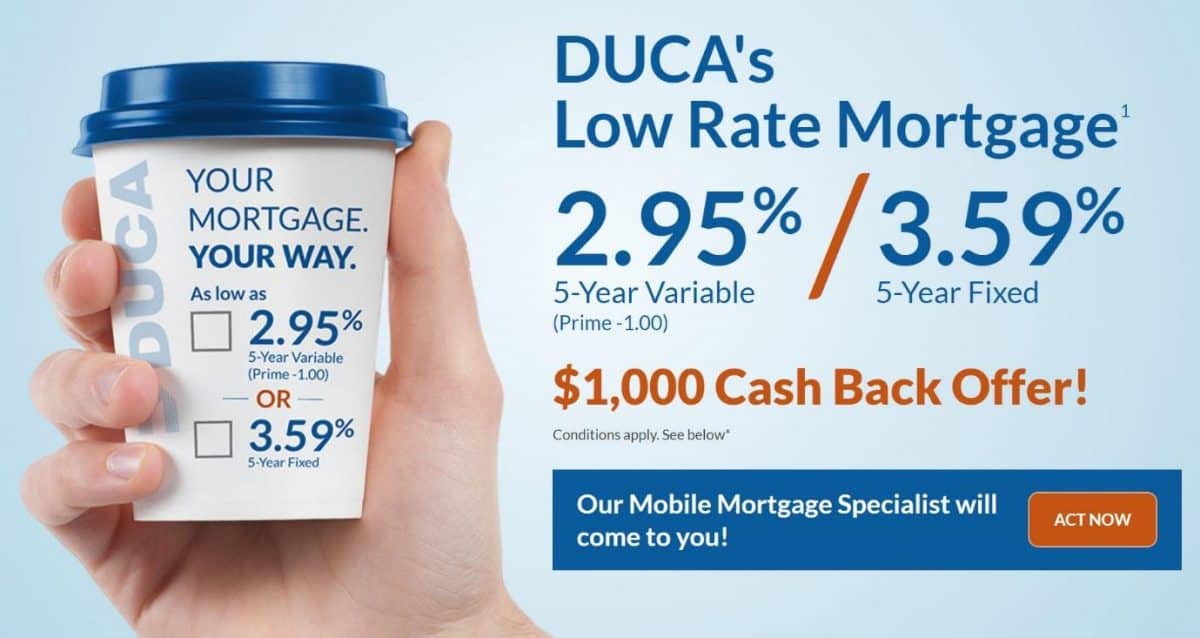 The goal of your email campaigns is to get leads to click through to your landing page and complete a purchase.
Since your landing page has a huge role in driving sales, it's essential to optimize it for conversions, which includes:
Match the text on your landing page with the text in your promotional email
Have a single, clear CTA
Place your CTA in a prominent (above the fold) position
Use bright contrasting colours
For high-ticket products, include a micro-conversion. Have leads sign up for a free trial or demo. Once they sign up, you can count on the principle of commitment (mentioned earlier) to take over and lead to the final sale.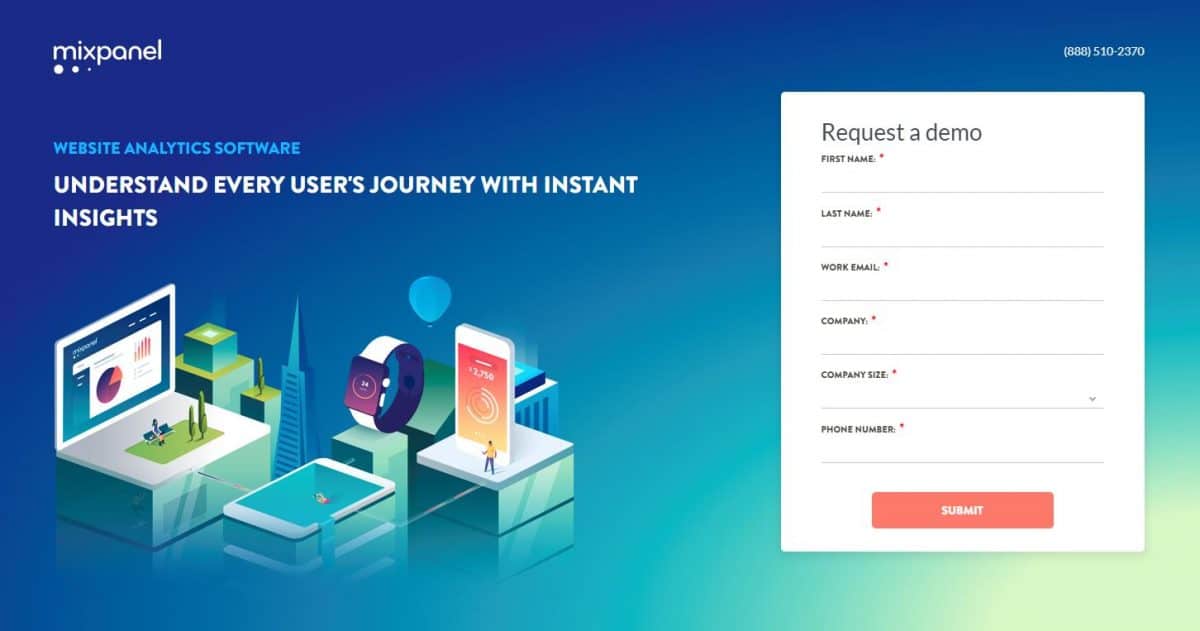 Use testimonials as social proof
Offer a money-back guarantee
Remove any distractions from your landing page (navigation menu, header, footer, sidebars, social media buttons, etc.)
Display trusted logos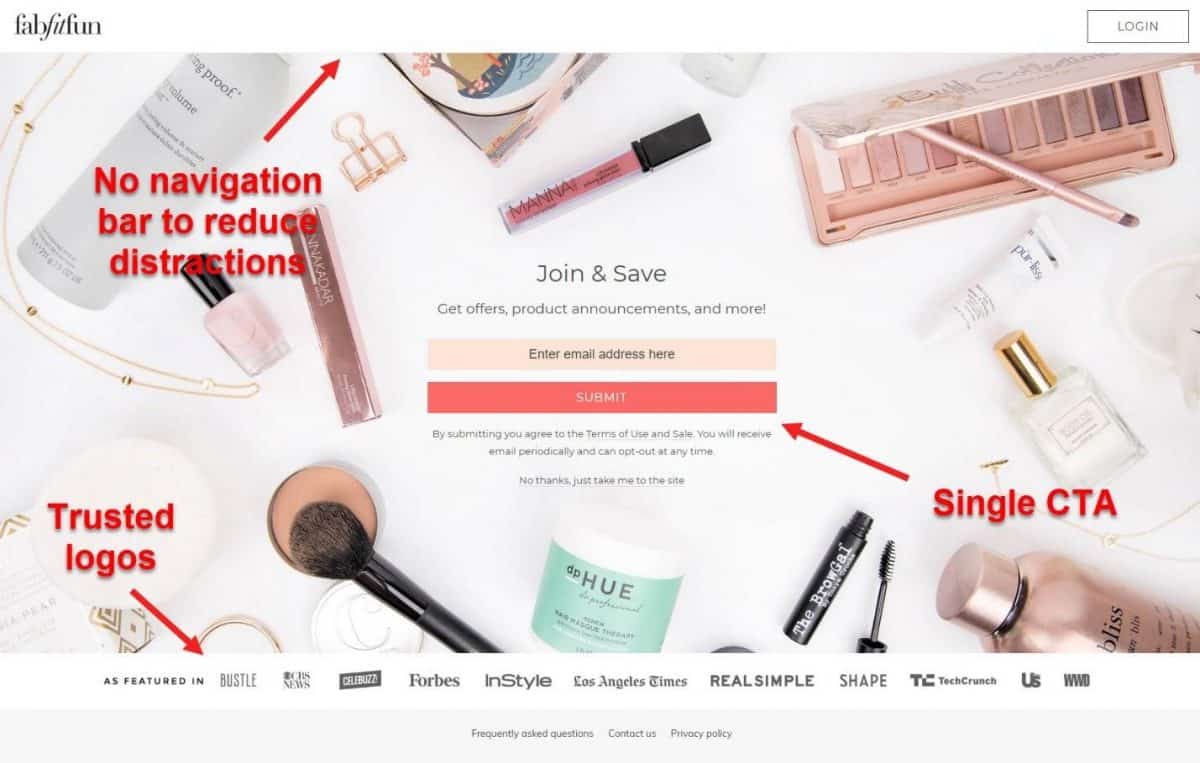 Have a specific landing page tailored to each campaign (segment)
And if you do this part right, you can maximize conversions and increase your conversion value.
You can learn more about conversion optimization and how to boost sales in our CRO guide.
Your conversion rate depends on how well you move people through your sales funnel. For example, if 100 people visit your site (enter your funnel), but only 10 of them end up on your landing page, and only 2 finalize the purchase, your conversion rate is 2%.
It might seem like a pretty small number but bear with me…
If the cost of getting those 100 visitors is $200, and each conversion brings you $350, that's a 350% return rate ($700 return on $200 invested).
Not bad, is it?!
Designing a well-optimized sales funnel is definitely worth it. Download our XX sales funnel blueprints to find the best one suitable for your business.
But what about those who dropped-off from your funnel?
Re-engage lost prospects
People will inevitably drop off from your sales funnel the closer it gets to the bottom. That's why it's called a funnel after all. The top part is the widest since you have hundreds of users coming to your website, but it narrows down towards the bottom.
However, as we mentioned, the modern sales funnel widens and narrows multiple times. That's because people enter and leave, then enter your funnel again.
So even for those who abandon your funnel, all is not lost.
You can recover lost prospects and bring them back into your sales funnel with:
Retargeting Ads
Remarketing emails
Retargeting ads are a form of advertising to users that entered your funnel but haven't completed a purchase. For a set amount of time, users will see retargeting ads following them around wherever they go on the internet.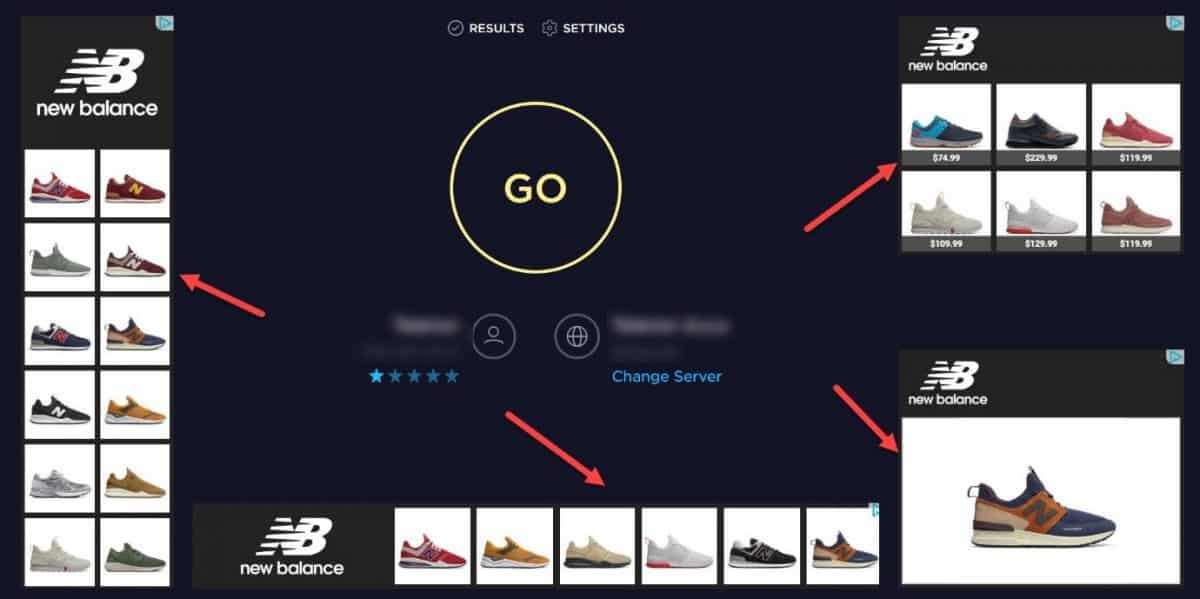 On the other side, email remarketing refers to sending follow-up emails reminding users of your offer, recovering abandoned carts or even pitching other related products.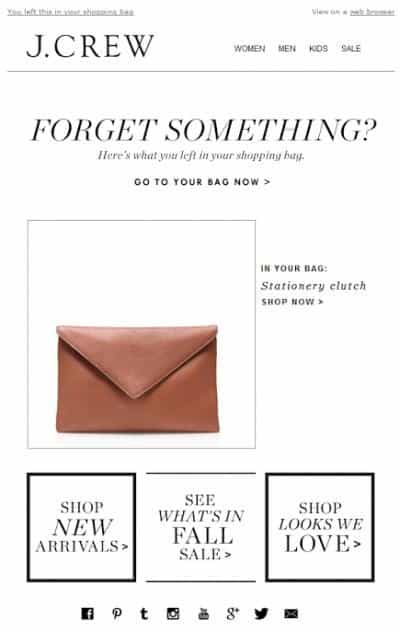 Both of these tactics are meant to re-engage and remind users to come back to your site and into your marketing funnel.
You can recover lost visitors and bring them back to the stage where they dropped-off (e.g. abandoned cart) or take them back to the top of the funnel. This really depends on their interactions with your funnel.
For example, if a user signs up for a lead magnet, but never opens your emails, or doesn't click through to any of your content, you might want to re-engage them with something different and bring them back to the top of the funnel. Then move them down from there.
But even for prospects that do convert, your job is not over yet. Or at least it shouldn't be…
Customer Retention (Loyalty and Advocacy)
Don't make the mistake of neglecting your existing customers.
Instead, focus on customer retention.
Nurturing relationships with existing customers can get your repeat business, more sales, and greater revenue. Plus it's much cheaper to retain existing customers than it is to acquire new ones.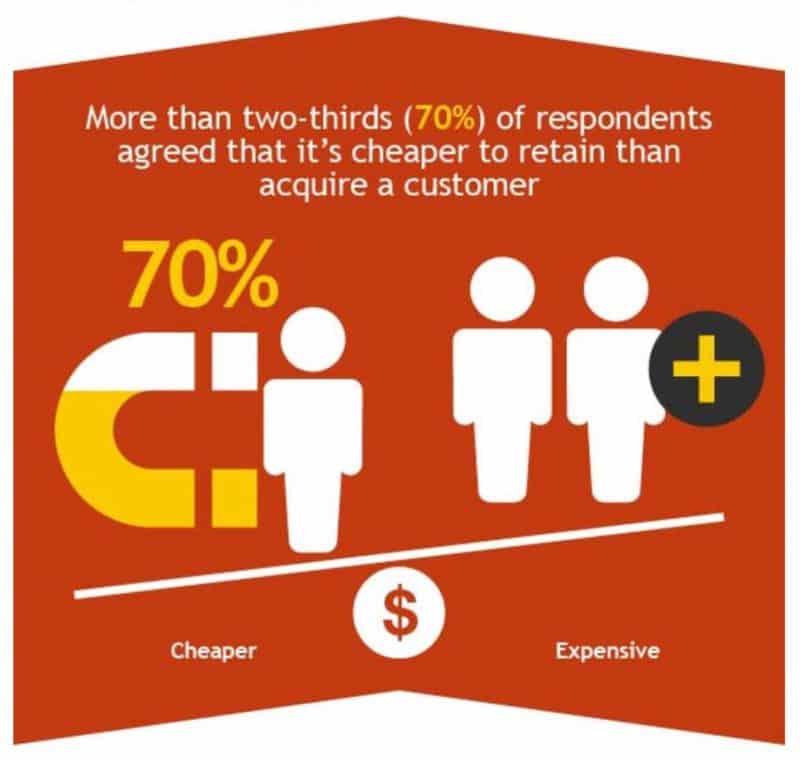 Converting users for the first time is difficult, but if you're able to delight them and you can count on them coming back for more, time and time again.
So, express gratitude for their purchase, invite customers to reach out with feedback and offer support whenever possible. Another way to retain customers is by offering loyalty and reward programs that encourage customers to buy from you again.
And you don't need to spend a fortune on CRM (customer relationship management) software and loyalty programs. If you're on a budget, you can use WooCommerce extensions that work just as well for nurturing relations with your customers.
Customer retention also opens the door for upsells. You can offer other, more expensive products/services to increase the lifetime value of your customers and increase your business profitability.
And who knows, maybe some of those loyal customers become your brand advocates. Delighting and pampering your existing customers can result in positive reviews and free promotion through word of mouth.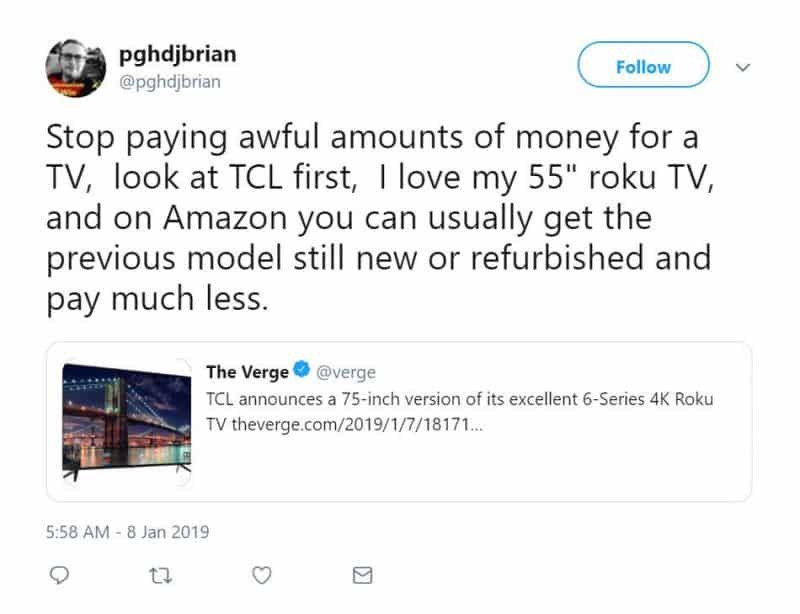 This is essentially free promotion for you. And since people tend to trust recommendations and online reviews (especially for local businesses), this word of mouth promotion can lead to even more customers and sales.
Key Takeaways
Having an optimal sales funnel can mean the difference between your business being a complete unknown and an industry powerhouse.
Times are changing, and in today's highly-competitive world generating sales can be an elusive goal. But with a well-designed online sales funnel you can automate the process for the highest conversions and ROI.
Use your website and digital marketing to funnel down prospects from awareness to conversion (and even loyalty and advocacy).
Monitor the performance of your marketing funnel with Google Analytics conversion tracking to discover problematic areas and improve it in future iterations.
Don't forget to share this article if you liked it, and leave a comment if there's anything we can help you with.