No matter if you're running a brick-and-mortar buinsess or an e-commerce, conversion optimization is the key to maximizing your sales and revenue.
Getting traffic with SEO is just one part of the equation.
For your business to truly thrive in the online world, you need to convert those visitors into actual paying customers!
Think of it like this: Imagine your store located in a high-traffic plaza with an amazing storefront. You get tons of visitors, which is great. But if your service is slow, your products are all disorganized, there are no captivating signs with limited offers and discounts, then your store isn't going to make many sales.
To be truly prosperous, your website needs both SEO and CRO!
So, if you're looking to maximize your conversion rates, you came to the right place. In this article, we'll show you tried and true techniques to get more leads and paying customers on your site and generate instant ROI.
What is CRO
CRO stands for conversion rate optimization (aka conversion optimization).
In digital marketing, conversion is typically when a website visitor:
Becomes a lead (submits a sign-up form giving you their contact information, usually their email address)
Turns into a paying customer (buys your products or services)
Conversion rate (CR) is the percentage of all your website visitors that convert (become leads or customers).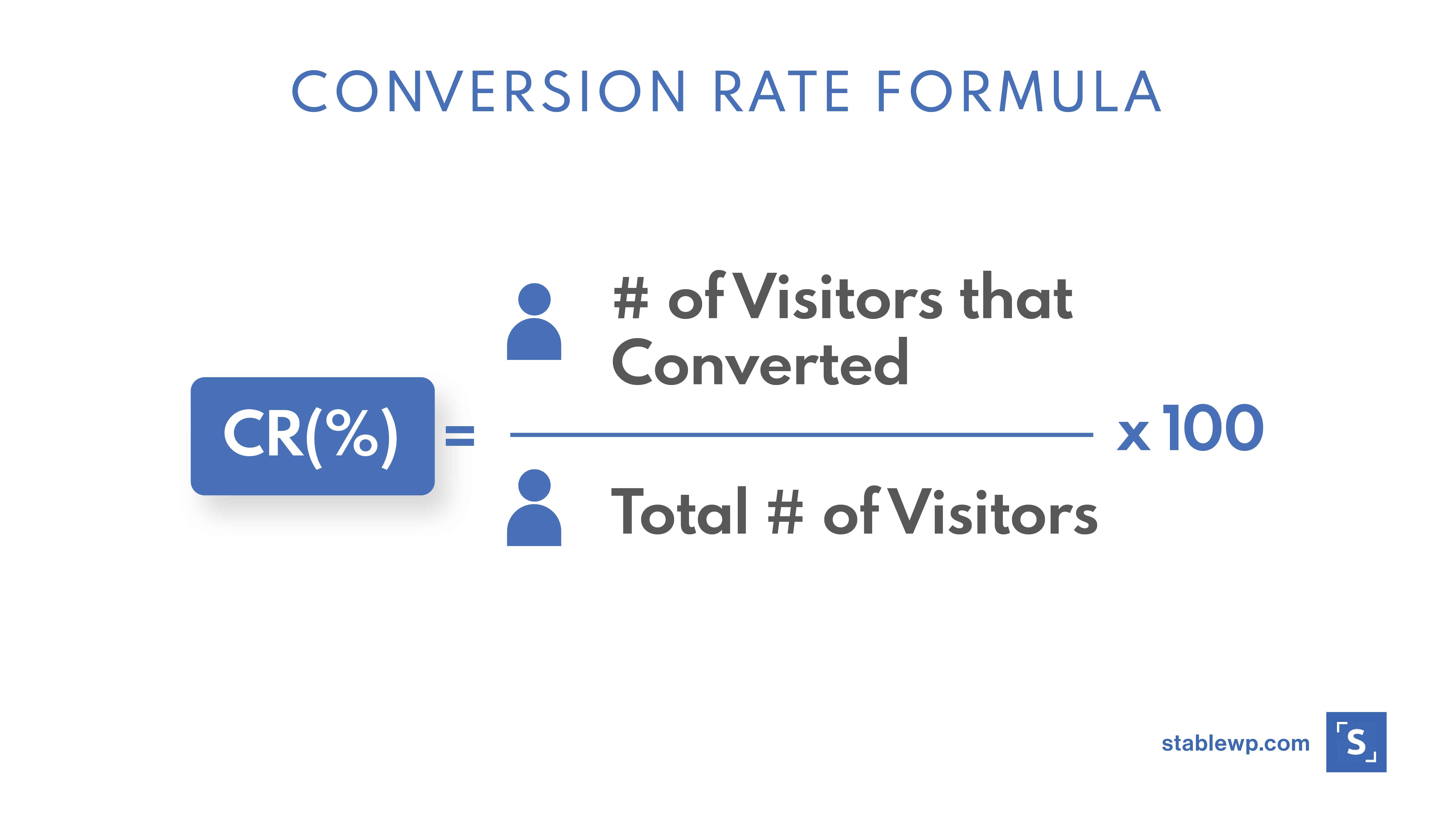 A high conversion rate indicates the success of your digital marketing efforts and great user experience. This means you're getting high-quality traffic of people who want your products/services, and they can easily get them from your site.
Conversion rate optimization (CRO) is a set of improvements and optimizations for your site to:
Provide a great user experience
Entice people to take the desired action (leave their contact information or make a transaction)
Make it easy to browse your website and navigate through the conversion process
Take people from point A (when they enter your site) to point B (where they buy from you)
All of the above will help multiply your conversion rate and bump up your ROI (Return of Investment).
Furthermore, it is important to know that conversion optimization is a highly data-driven process which is based on analyzing your performance and getting feedback from your visitors (I will expand on this later in this article).
I don't mean to scare you; it is a lot of work to get this done properly. Let's dive in!
Why conversion optimization is critical for you
You don't have to take my words for it. Let's have a look at some proven facts:
For example: If you have 5000 visitors (per month) with a conversion rate of 1%, that leads to 50 customers each month.
If you want to increase the number of customers you could:
Try to double your traffic and hope that the conversion rate stays consistent (which is not likely), or
Increase your conversion rate. Even if your traffic remains the same (5000) and you increase your rate to 2%, you'll get 100 customers which is a 200% increase, and you have effectively doubled the number of customers.
Acquiring new visitors takes time, money, and a lot of effort. It would be more worth your while if you focused on increasing the conversions of your existing traffic. With the right CRO techniques, you will get much higher ROIs than simply driving more people to your site.
SEO and CRO work side-by-side together as a one-two punch marketing strategy. You use SEO to get visitors to your site and CRO to convert them into leads and customers.
To get started with conversion optimization, you first need to have a look at your historical performance.
Download the 2023
E-commerce Benchmarks Report
Get the latest industry trends, stats and insights to benchmark your e-commerce performance and find unique growth opportunities.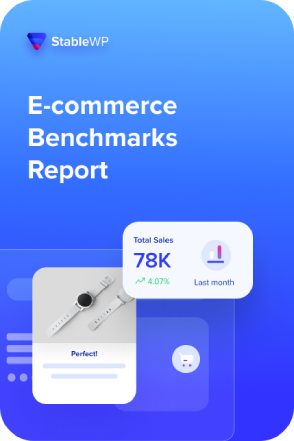 Understand your performance to improve conversion rates
As I already mentioned, conversion rate optimization is a highly data-driven process.
You need to take a look at the stats. Examine your past performance, and identify what's effective and what needs to be improved. Be analytical.
And I highly recommend using Google Analytics (GA) for this. It's free, relatively easy to use, and easy to understand. You don't need to be a statistics or analytics expert to draw important conclusions about how your business is performing and what you need to optimize.
In fact, 73% of marketers use Google Analytics—almost 2.5 times more than any other tool.
For CRO, you'll need to dive quite a bit deeper into the data than what you're probably used to. You'll have to set up conversion tracking in GA for your WordPress website, which you can learn more about in our Google Analytics article.
So, hop on over to your GA account (here), and go to the Conversions section in the left side menu.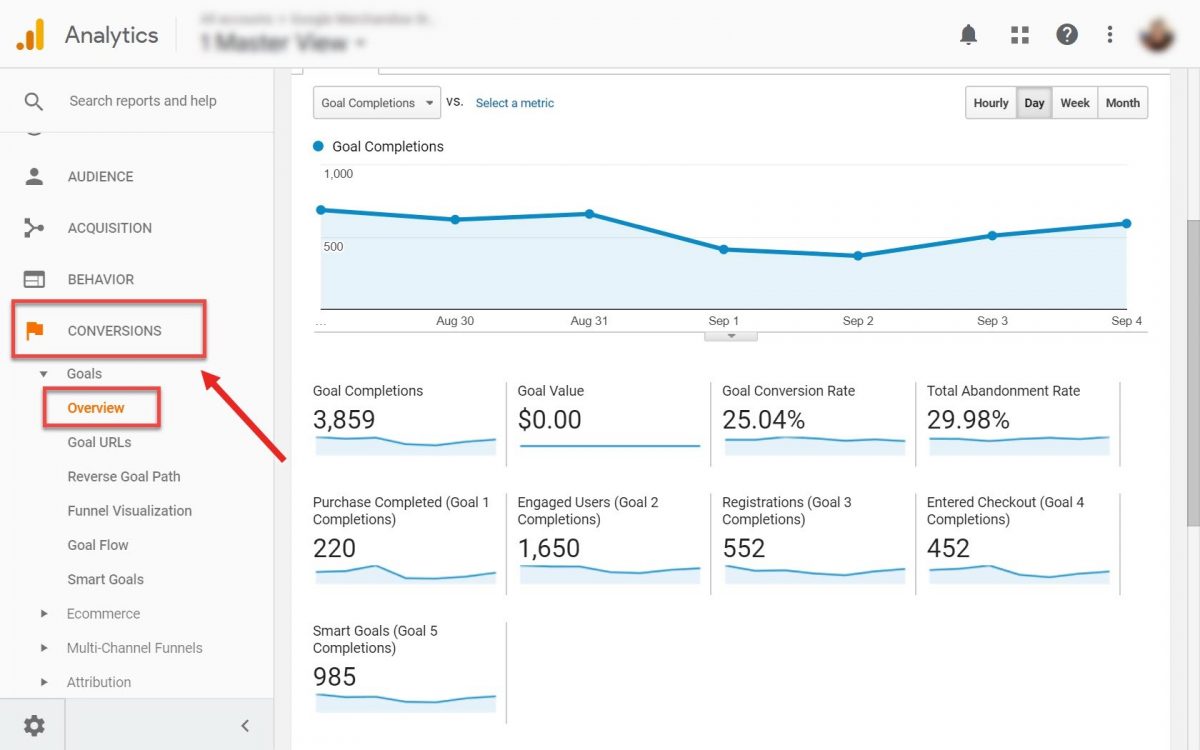 Here you can check out stats like:
The number of goal completions
Conversion rates
Abandonment rates (how many people left the conversion process once they started it)
And individual goal stats like purchases, registrations, checkouts, etc.
Scroll down, and you can also see the conversion rates of each of your goal locations (pages).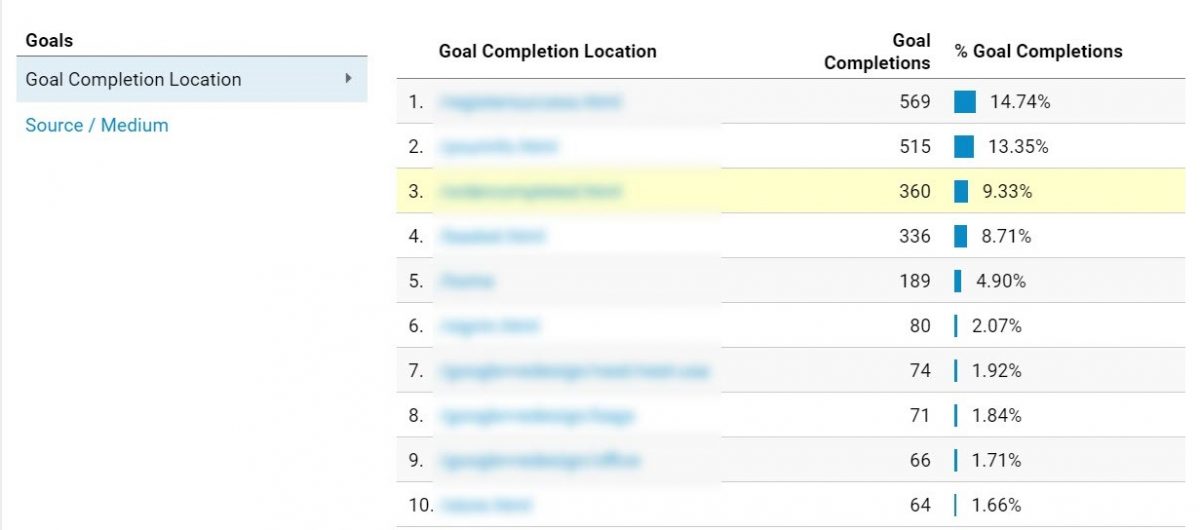 If you're an e-commerce business, then you can check out a special section dedicated for online stores.
This report includes data about revenue, conversion rates, number of transactions, average order value, etc.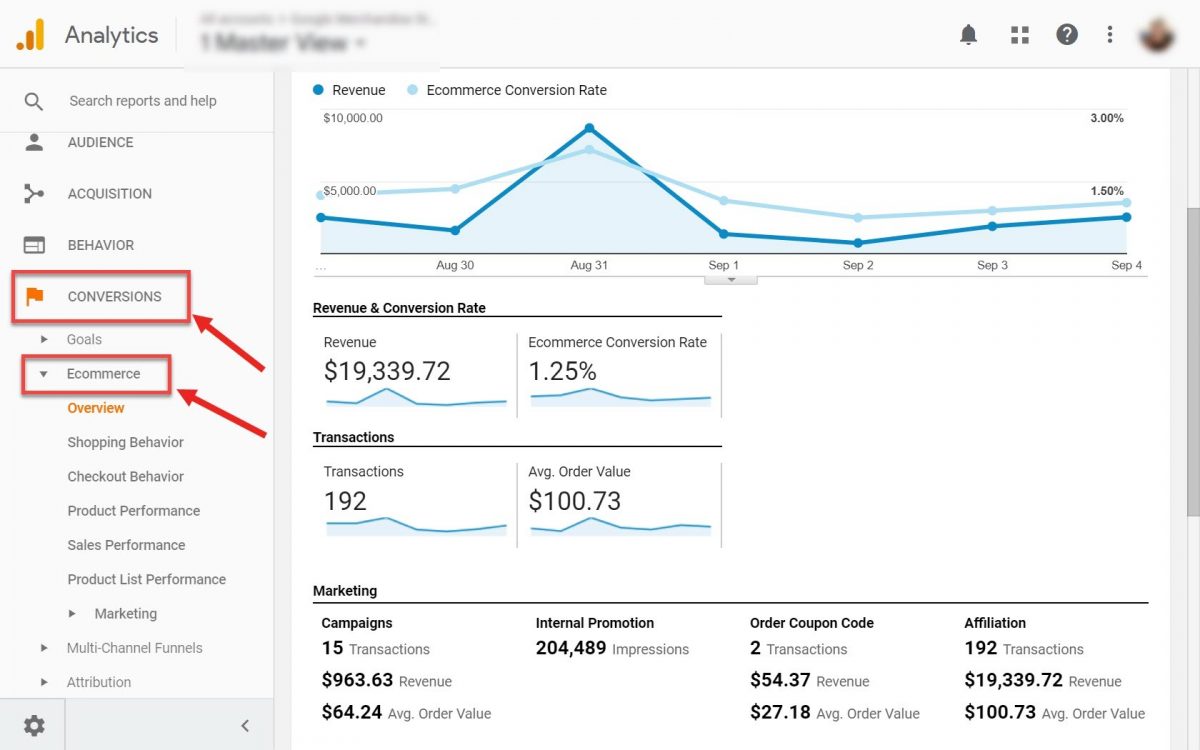 You can also investigate how each product, category, and brand is performing on your website.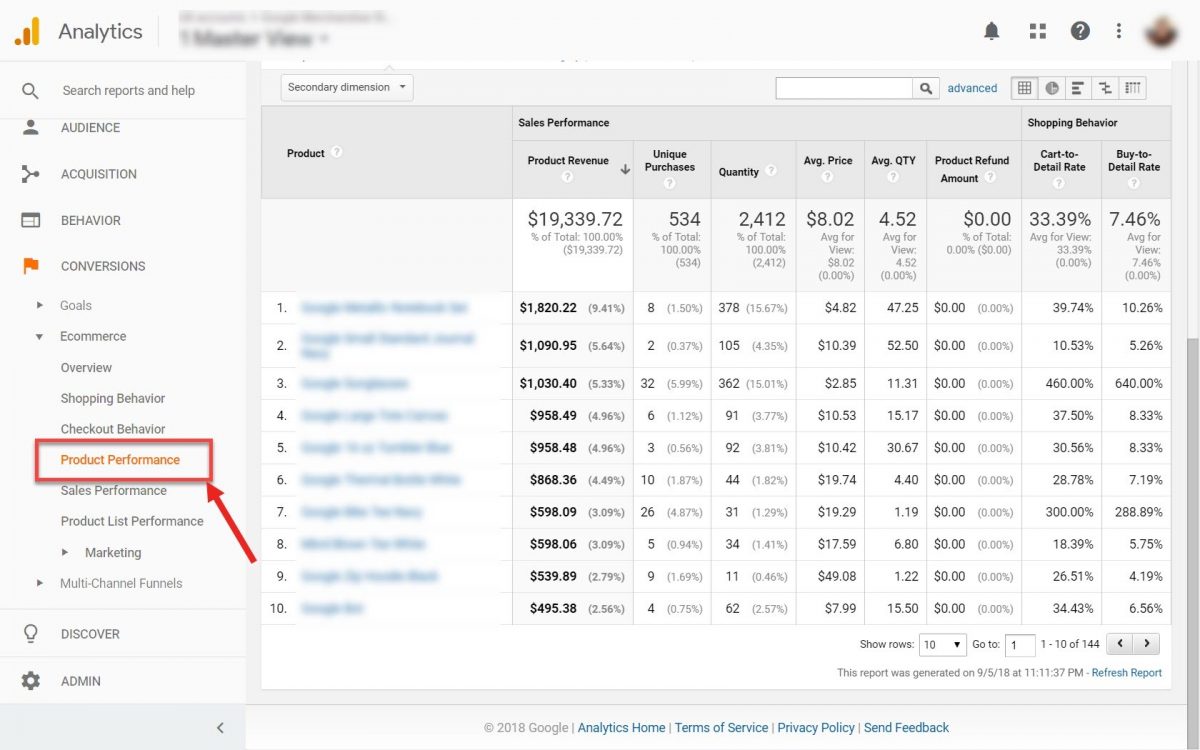 With Google Analytics, you can also track and measure the performance of your micro-conversions such as:
Video plays
Form submits
CTA button clicks
Add to cart
Remove from cart
Product views, etc.
This requires Events tracking to be set up.
Once set up, go to Behavior reports and navigate to Events > Top Events, and you'll see how your micro-conversions are performing.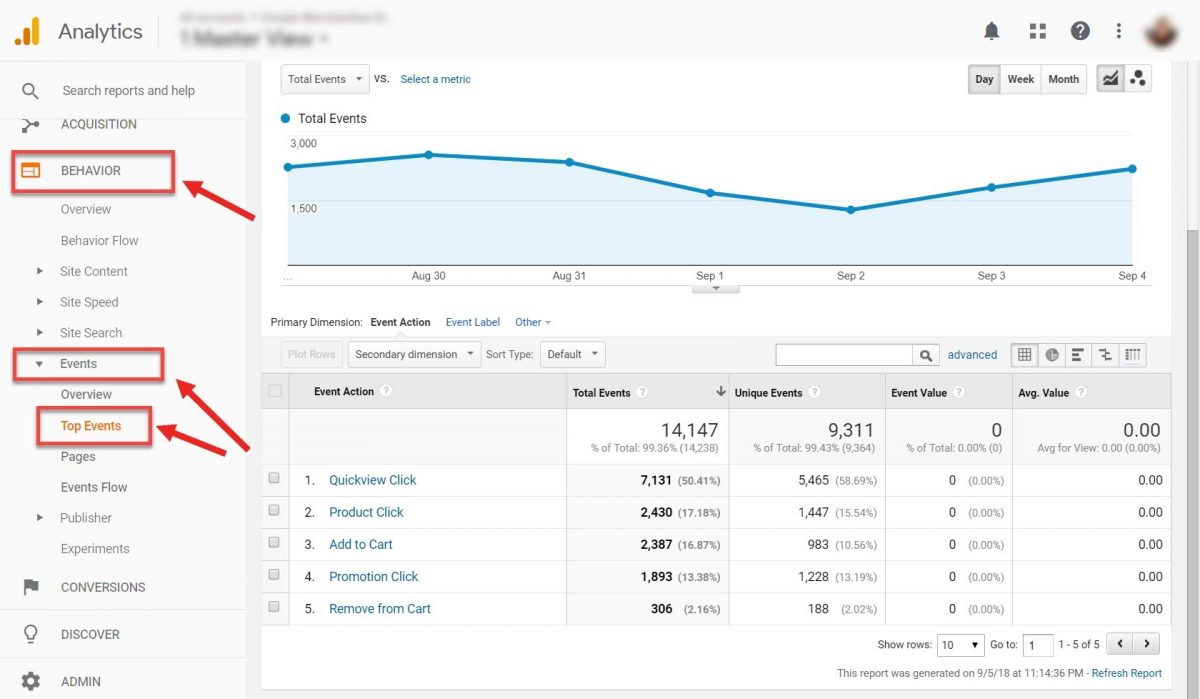 Another awesome tool to use to analyze your site for conversions is HotJar.
With HotJar, you can get a heatmap report that shows you the behaviour of your visitors and where they're focusing their attention.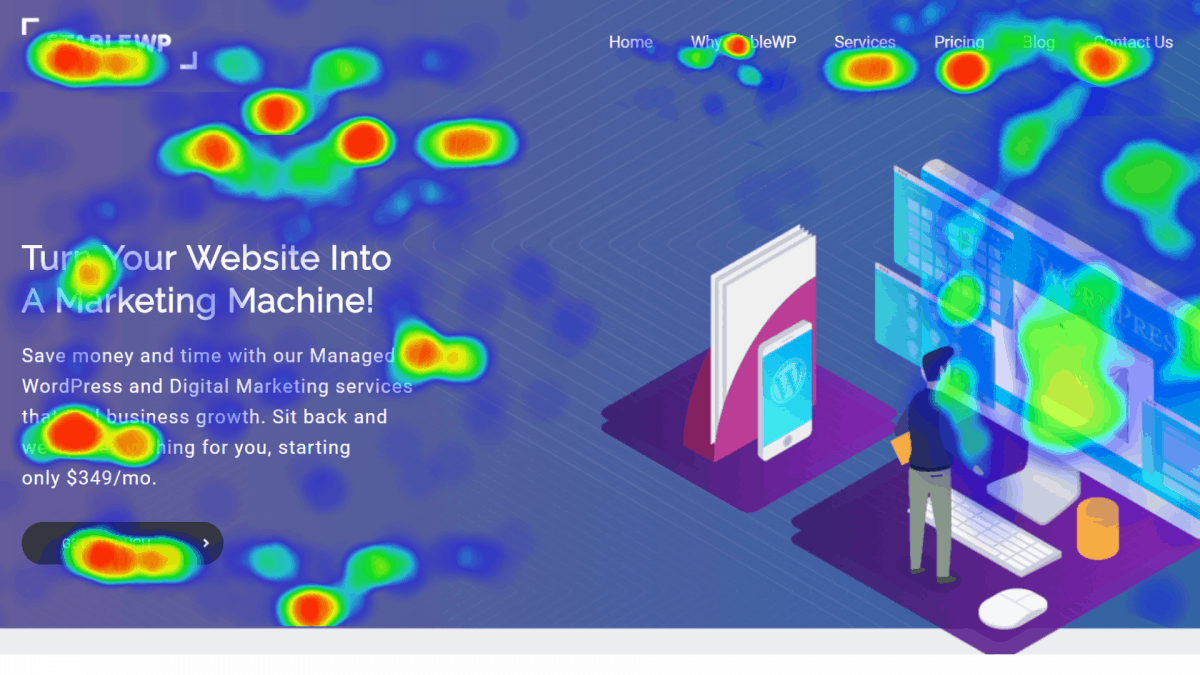 Heatmaps and other HotJar reports can help you identify areas of your site that your visitors care about and others that they don't even notice. Which parts need to be optimized. And with this tool, you can see what distractions need to be removed to increase your conversions.
You can also use user session recording plugins for WordPress to analyze what prevents people from converting on your website.
Once you're done analyzing your performance, you should compare your conversion rates to your industry average and see if you're doing well or falling behind.
In the following sections you'll learn the most effective CRO techniques you need to implement on your site.
Boost conversions with a captivating user experience
Let's focus on that shop in a crowded plaza that I was talking about in the intro. You know, the one with a great storefront but a poor interior.
You need to provide a great user experience (UX)!
Let me show you 5 critical UX optimizations you can perform to boost your conversion rates:
1. Make sure you have a fast loading site
I could go on and on about why it's paramount for your site to be fast, and for this purpose let me show you a quick fact:
A 1-second delay in page loading can result in a 7% reduction in conversions.
In fact, modern consumers expect a web page to load in 2 seconds or less.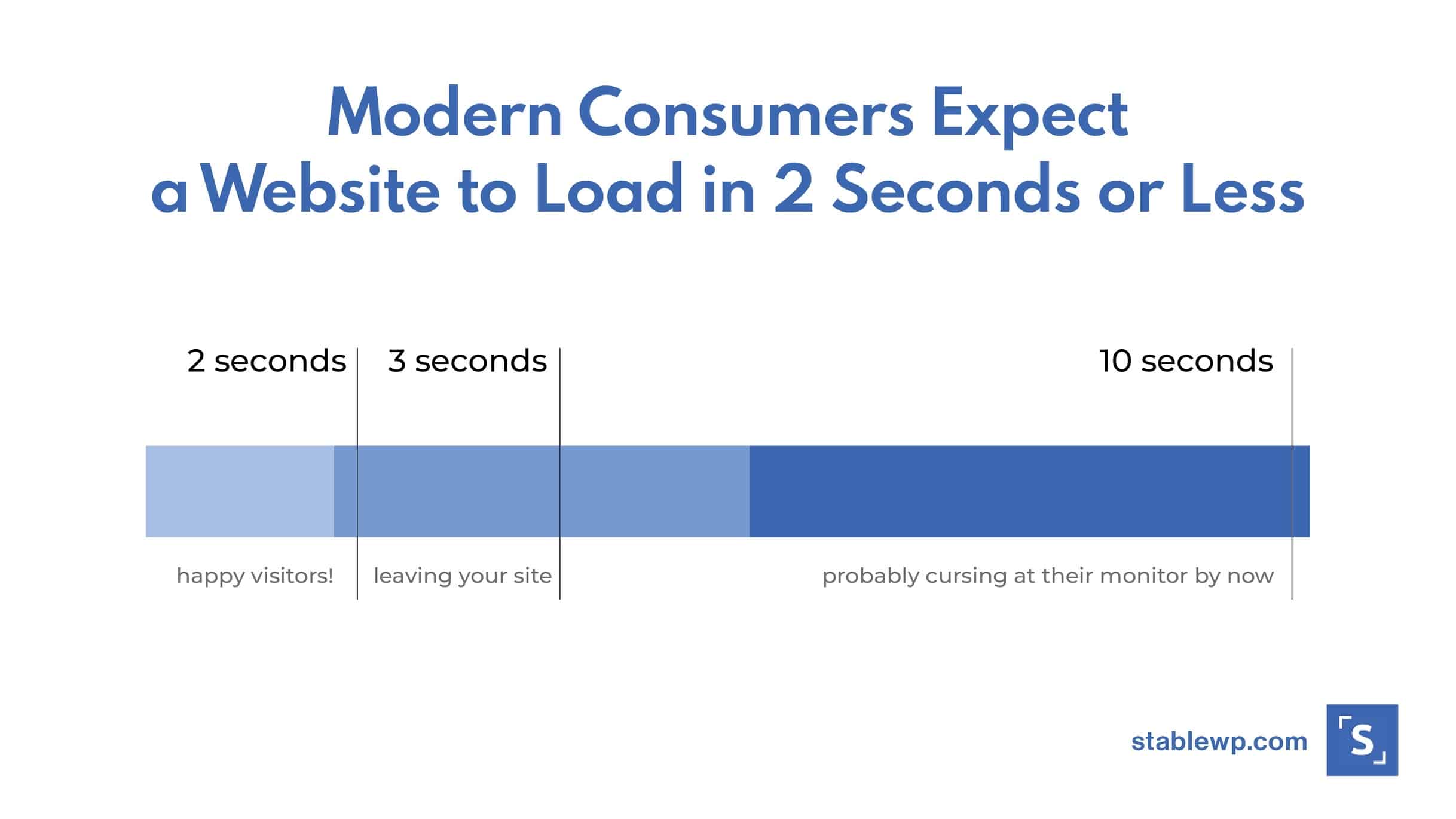 There are many things you can do to speed up your site, like:
Enable caching – You can use a premium plugin like WP Rocket or a free one such as WP Super Cache.
Optimize and compress your images –A terrific and free plugin for this purpose is Smush.
Host your website on fast servers – Unreliable or slow servers can negatively impact your speed and/or indirectly impact your conversions. Especially if you're running e-commerce, server speed makes a huge difference. So, it might be better if you opt-out of your standard shared hosting plan and switch to a virtual private server or a dedicated server. You will find the difference is night and day.
Learn how to make your site load in less than a second in our WordPress Speed Optimization guide.
2. Make sure your site is mobile-friendly
Mobile use for online shopping is increasing exponentially every year. The mobile share of e-commerce shopping was over 63% in 2018 and is expected to rise to 73% by 2021.
Numbers like these will make you want to optimize and ready your site for mobile shoppers.
You can use Google's mobile-friendly test to see if your site is primed for mobile devices.
For your WordPress website, mobile-friendliness largely depends on the theme you're using. You need to make sure your theme is responsive, meaning it performs and looks good on both desktops and mobile devices.
You can go to theme marketplaces like Theme Forest and select a responsive theme from there.
If you're already using a theme that you fell in love with and don't want to change, there's a quick fix for you as well. You can install the WPtouch plugin and make your site responsive right away.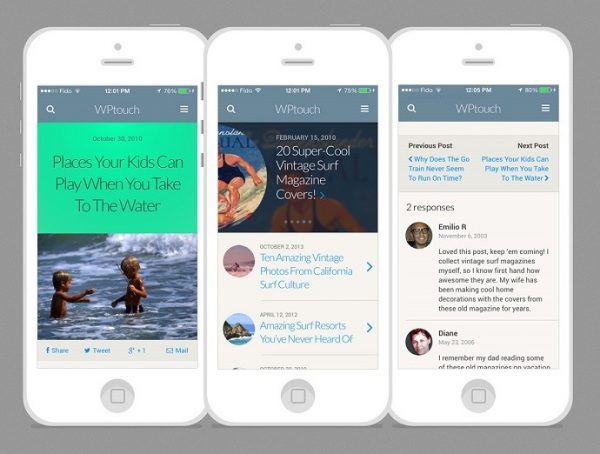 Keep in mind that responsiveness is not the only thing you need.
For mobile devices, it's important to have the right call-to-action that makes sense for such devices. For example, you can get more mobile users to convert if you add a "call now" button to your site.
Luckily, this is pretty easy to do on WordPress. You can install a plugin like Call Now Button and get ready to receive phone calls from eager visitors.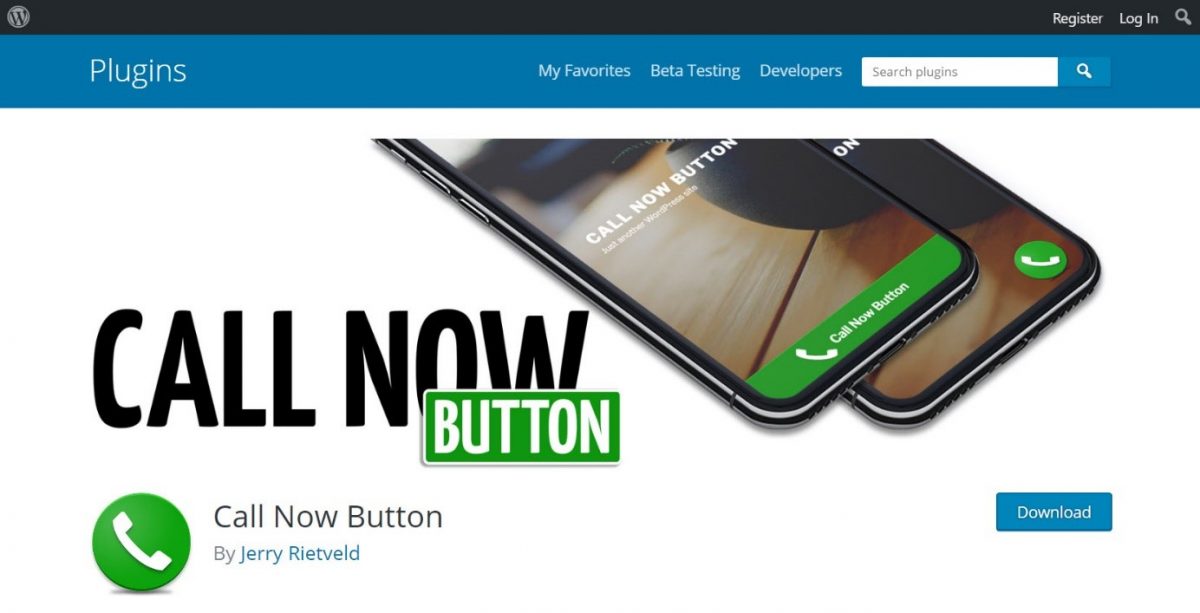 3. Have a strong call-to-action (CTA)
The fate of your landing page conversion rate relies on your CTA.
First of all, your CTA buttons need to stand out. It needs to be placed in a prominent spot on your website. Ideally, it should be accompanied by the right amount of good copy. Give users a good reason to click.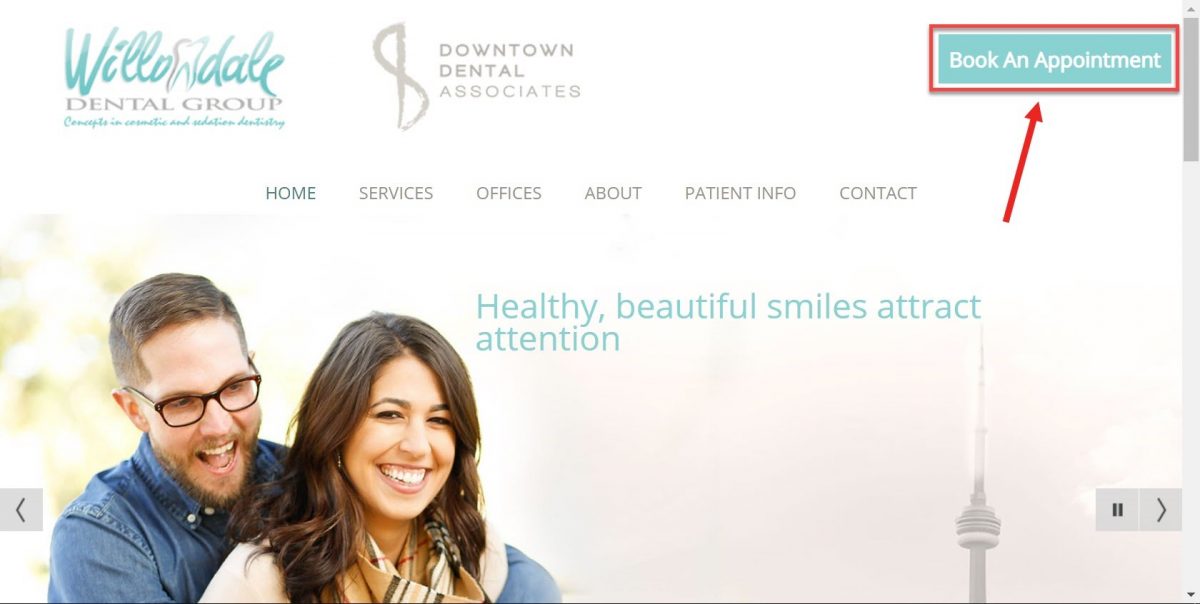 Your CTA needs to be easily spotted, so you should use contrasting colours. Setting your call-to-action button to red has been shown to increase conversions by as much as 21%.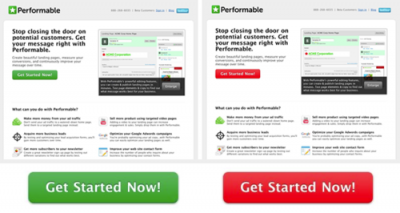 Your calls-to-action need to be clear and straight to the point. Another important thing is to use commanding verbs such as:
Download
Sign up
Buy
Click here
Call us
Book an appointment, etc.
To make them even more effective, you can couple these highly actionable verbs with words that encourage acting immediately:
Buy now
Sign up for FREE
Get it while the reserves last, etc.
More on this in the section where we talk about scarcity models.
Finally, avoid using too many call-to-actions.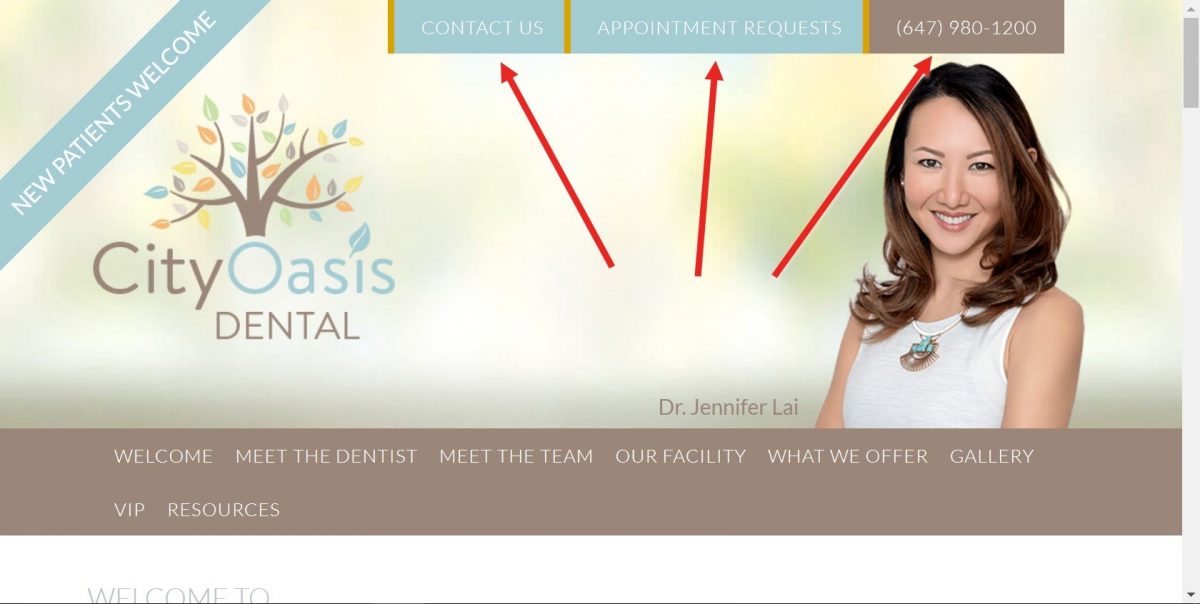 In this case, visitors might be confused about what you want them to do.
Every landing page should have one single CTA. The entire page should be optimized to encourage the user to click that one CTA.
If you want people to take more than one action, then make multiple landing pages for each one.
4. Optimize your forms
Capturing hot leads on your website is critical to the success of your digital marketing. However, this is another thing that most sites get wrong.
I have seen way too many websites asking for too much information from their visitors. This makes them reluctant to complete the form, so they simply abandon it.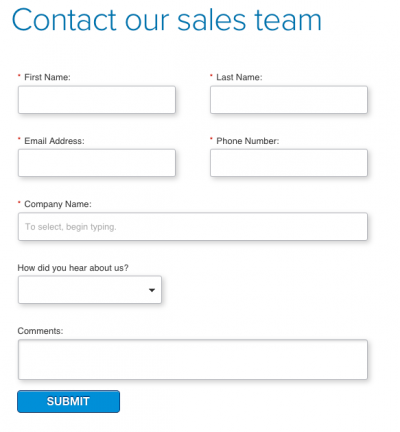 You don't need so much information from your leads. Even if you do need more info, you can always ask for it later, once you've built up some trust.
Make this process easier for them.
Ask only things that are absolutely necessary for you to know to reach out or follow up. The optimal forms with the highest conversion rates (25%) contain 2–3 form fields:
Name (so you can personalize your emails)
Email address (their main contact info you need to capture)
Password(if they're registering an account to your site)
Avoid asking them for a physical address or questions like, "How did you hear about us?"
Small improvements like this can increase your conversion rates by more than 120%.
5. Make sure you have a great product copy
This one is another no-brainer, and yet, you'd be surprised at how many sites don't do this correctly.
When it comes to your copy, it should communicate value for your potential customers. Figure out what is your unique value proposition (UVP), and show how they'll benefit from buying your products or using your services.
Think about why they should buy from you and not someone else. What makes you unique and right for them?
Your UVP can be something like:
Free shipping
Something that saves people money
Something that saves people time
An item that's easy to set up or use, etc.
Take WooCommerce for instance, they focus on their platform being "the most customization," and you can start right now for FREE.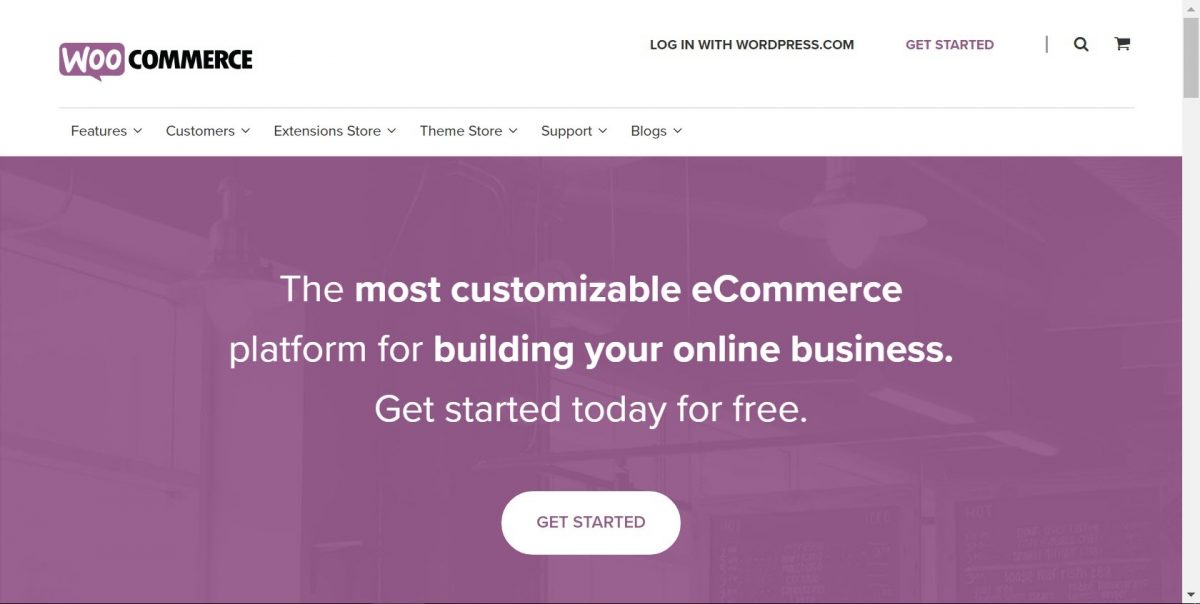 Make sure you know your audience: what they need and what they want. And write for them, addressing specific pain points they have, and show them how your solution is going to help.
Add credibility to your site
Put yourself in your potential customer's shoes: If you just came to a website you've never heard of before, how do you know if it's legitimate, and how do you know if you can trust them?
People tend not to trust websites or brands, they would rather trust their peers.
92% of people will trust a recommendation from a peer, and 70% of people will trust a recommendation from someone they don't even know, according to a Nielsen study.
That's why you need to add some credibility to your site. If you want to immediately gain trust from your visitors, you need to show them that other people are already on board and they're delighted.
This is often called social proof, and it works. It's another trick that can instantly increase your conversion rates.
Social proof comes in many forms, shapes, and sizes. But here are the top 4 most effective things you can add to your site to infuse it with instant credibility:
1. Provide social proof with testimonials
Adding testimonials to your site can lead to a 34% increase in conversions.
For example, Teachable's home page features quotes and examples from normal people who have used their course creation software to start their own online business.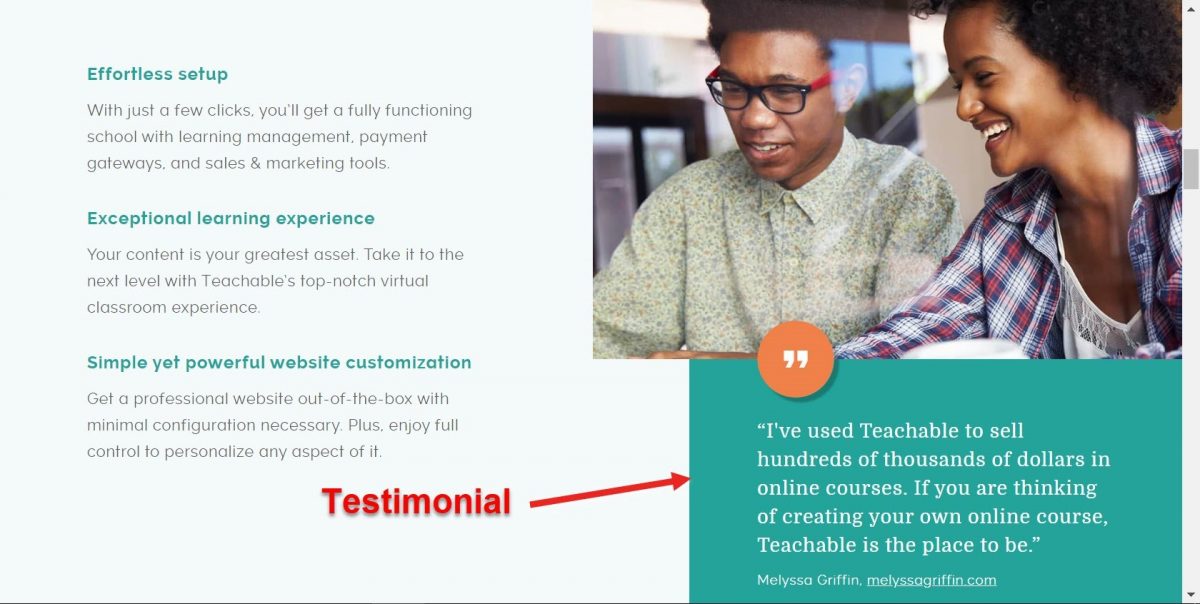 Some WP themes come equipped with testimonial features, but that's not always the case.
You can use a free WordPress plugin like Testimonial Rotator to add compelling testimonials to your site.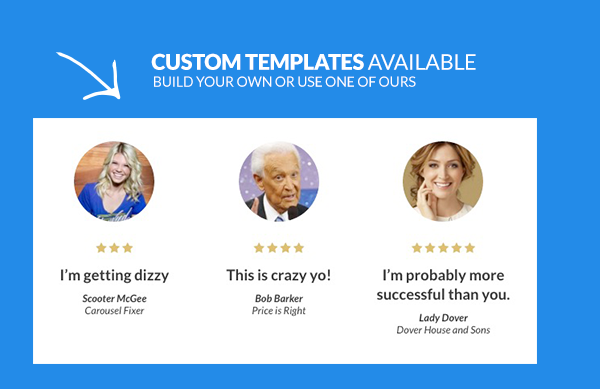 2. Boost credibility with trusted seals and certifications
Yet another strategy you can use to boost your conversion rates. Adding logos of other major brands that you've worked with is great for building credibility.
People tend to trust businesses that even top brands rely on.
Ahrefs, one of the best keyword research tools, prominently displays brands that use their services, like Facebook, Netflix, Uber, and others.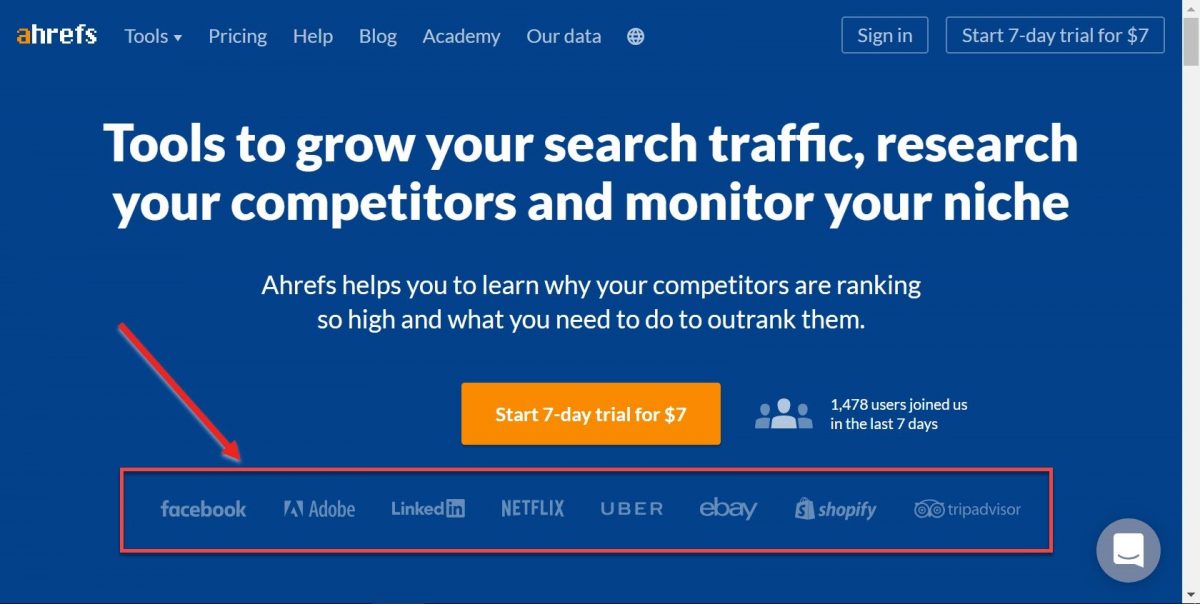 The bigger the brands, the more trust you'll get.
You can also build trust and boost conversions with certification badges

and seals of verification such as these: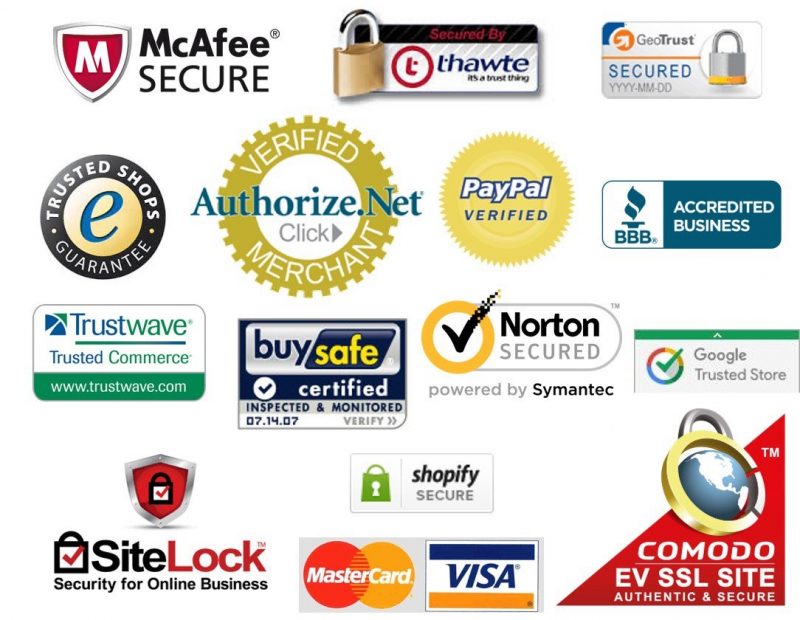 Actually, in some instances, having a secure seal increased conversion rates by a staggering 137%.
To help you learn more about which seals are trusted the most, you can refer to this study conducted by CXL Institute.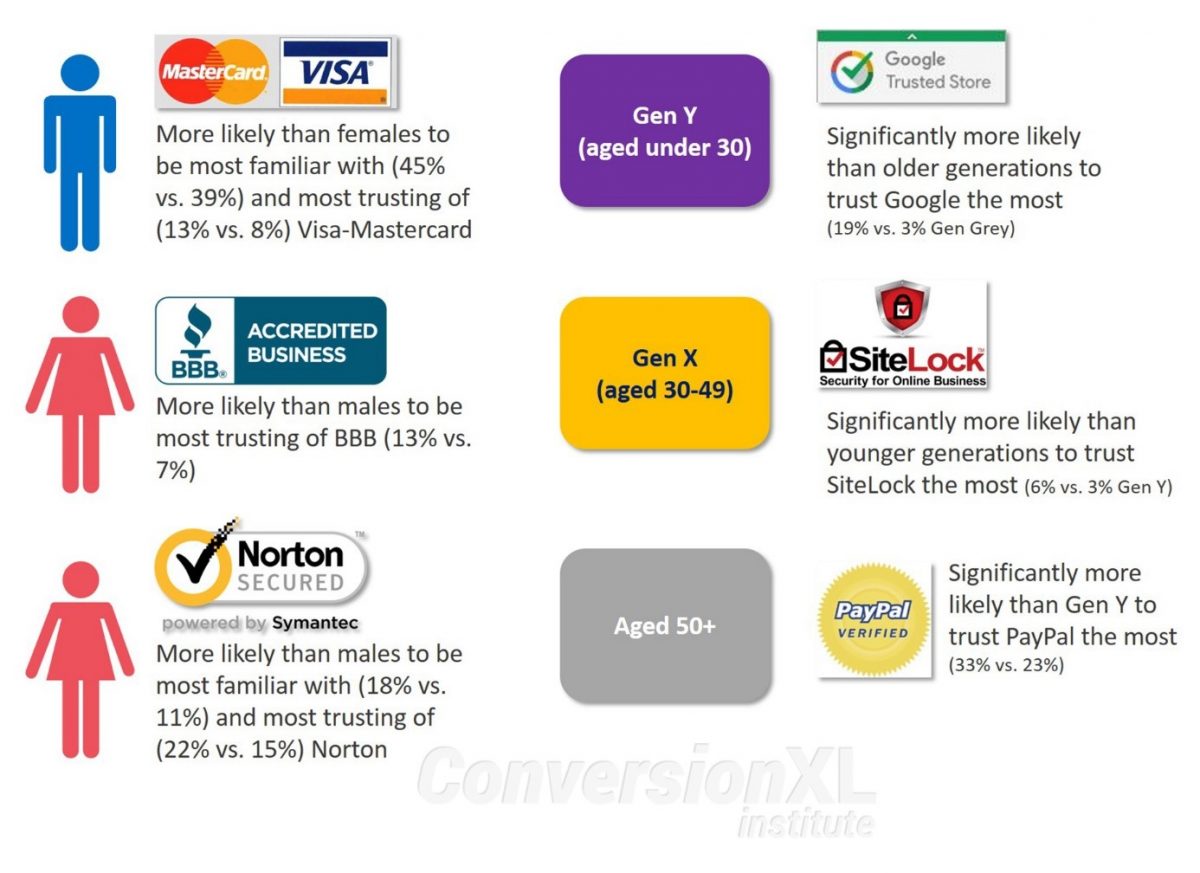 Yieldify offers a set of core trust badges for e-commerce which you can download for free.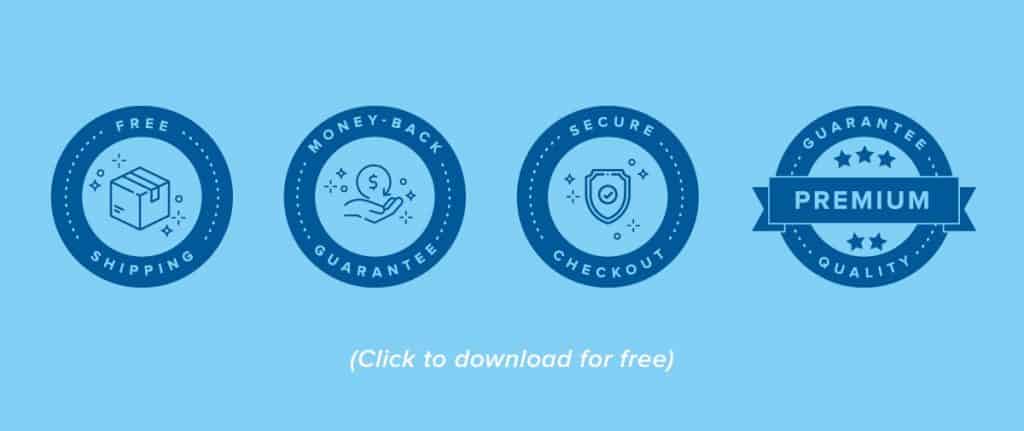 3. Bolster social proof with notifications
As mentioned before, social proof can positively impact our behaviour. People feel like there's less risk if others are doing the same thing. It all comes down to human psychology.
Another key behaviour pattern that marketers have noticed is that notifications are really good at grabbing attention. A pop-up notification really urges us to check it out, maybe it's something very important.
And if you combine these two together, you can take your social proof to a whole new level.

In this example, you can see a notification that states there are 273 other people that are checking out this page right now. So, you're not alone, others are interested as well. This gives you positive reinforcement, reassuring your curiosity is justified, and you're on the right track.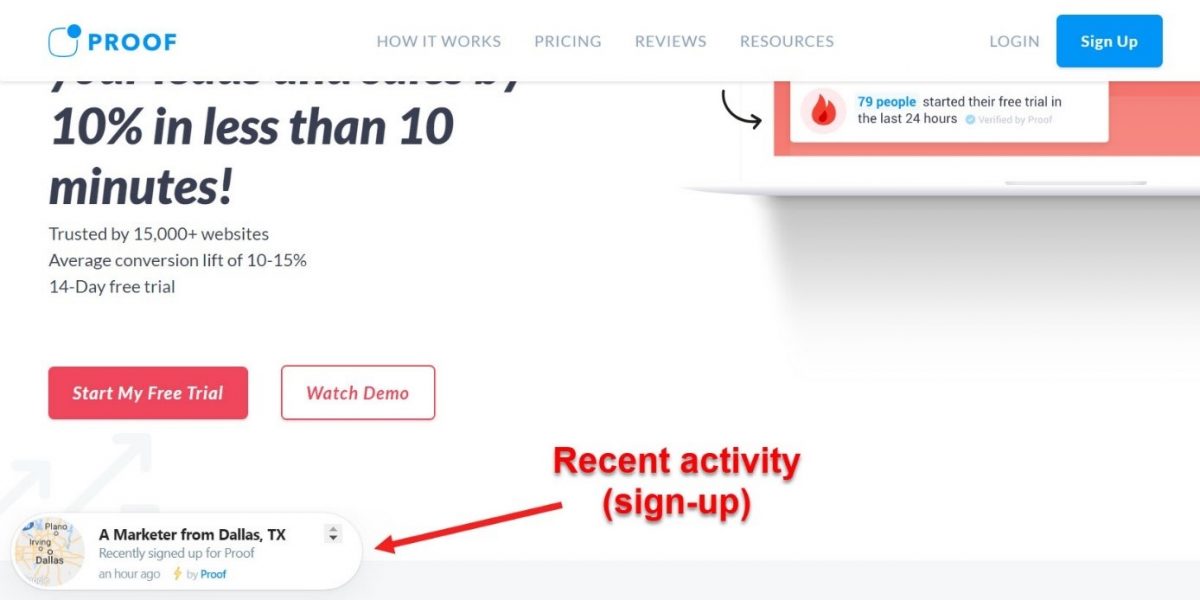 If you take it a step further and show that other people have signed up for the service recently, this really gives your visitors the push they need towards a final conversion.
Leveraging social proof in the right way can increase conversion rates up to 53%, like in this case study.
To get these kinds of social proof notifications on your site, you can install Proof on your WordPress website. It's a premium plugin, but you can start with a 14-day free trial.
4. Enhance support with live chat
Sometimes your landing page copy, product descriptions, images, and other elements of your site are just not enough when your potential customers want to ask a very specific question.
Back in the day, the only options they had to contact you were through phone calls or email. But many people don't like to call a business, because they have to sit through and listen to automated prompts, then wait even longer for the next operator to be free.
Emails were no better since you'd usually have to wait a few days for someone to respond. And that can hurt your conversions since people might cool down or even buy from your competitors.
But now you have the most convenient option available. You can use live chat to fill the gaps these older contact methods have left.
When customers want to learn about a product or service, live chat is one of the easiest ways to go, it's super convenient. 79% of people love to use live chat to contact a business.
Looking back again at Ahrefs, they have a live chat option sitting in the bottom left corner if you ever feel the need to ask a question.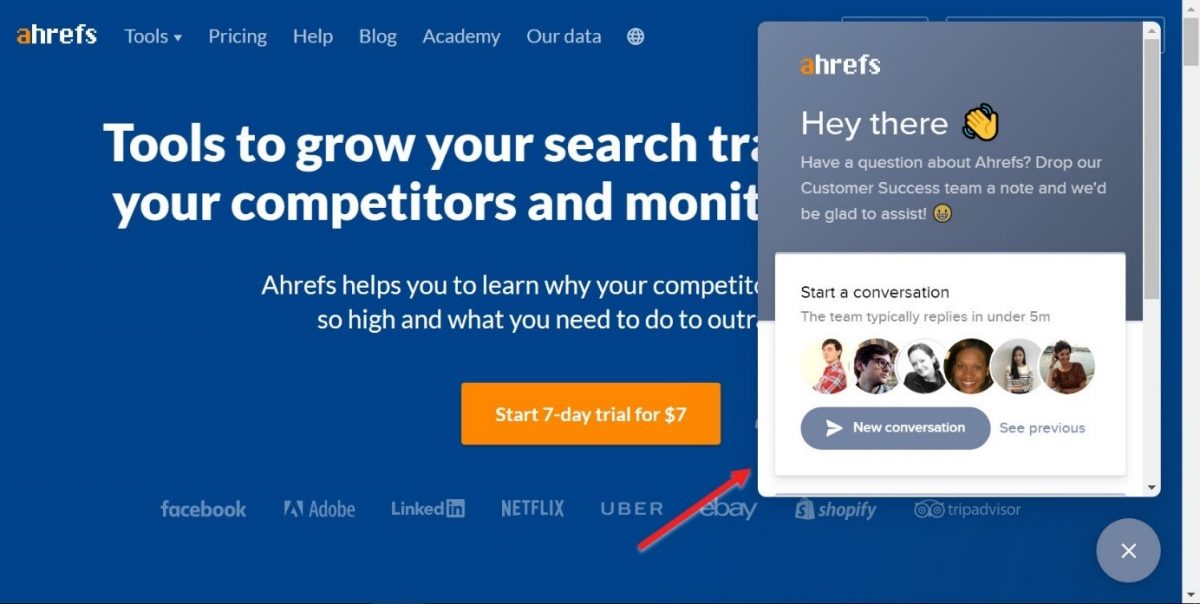 Most of the time when users contact you via live chat, they are in the middle of the decision-making process. So live chat can help them make that decision faster.
In this example, implementing a "Chat Now" button increased free signup form fills by 31%.
To add live chat to your site, you can use plugins like Chatra or Zopim.
If you don't have the resources to hire staff to be your chat support, you can add a chatbot which to automatically answer the most commonly asked questions from your knowledge base.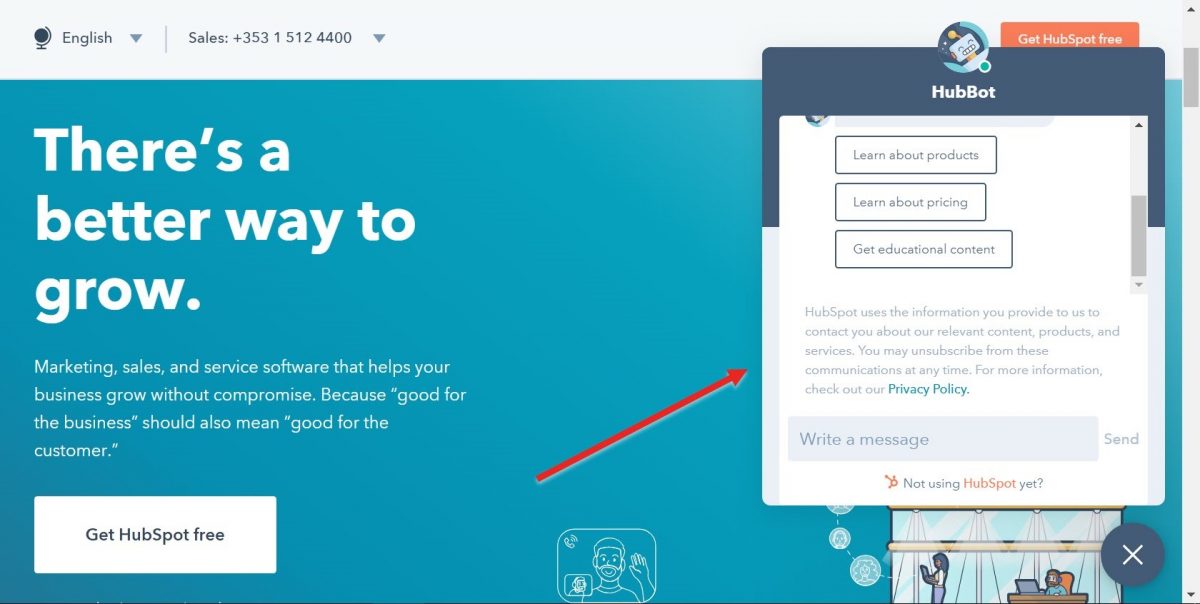 There are many solutions for this, but I would recommend adding the Drift plugin to your website to get a free chatbot.
Scarcity models – Get people to buy from you right now!
Want to skyrocket your conversion rates?!
Then scarcity marketing is an extremely powerful technique that you have to use.
Just look at one of the highest converting websites, Booking.com.
Scarcity marketing is their bread and butter.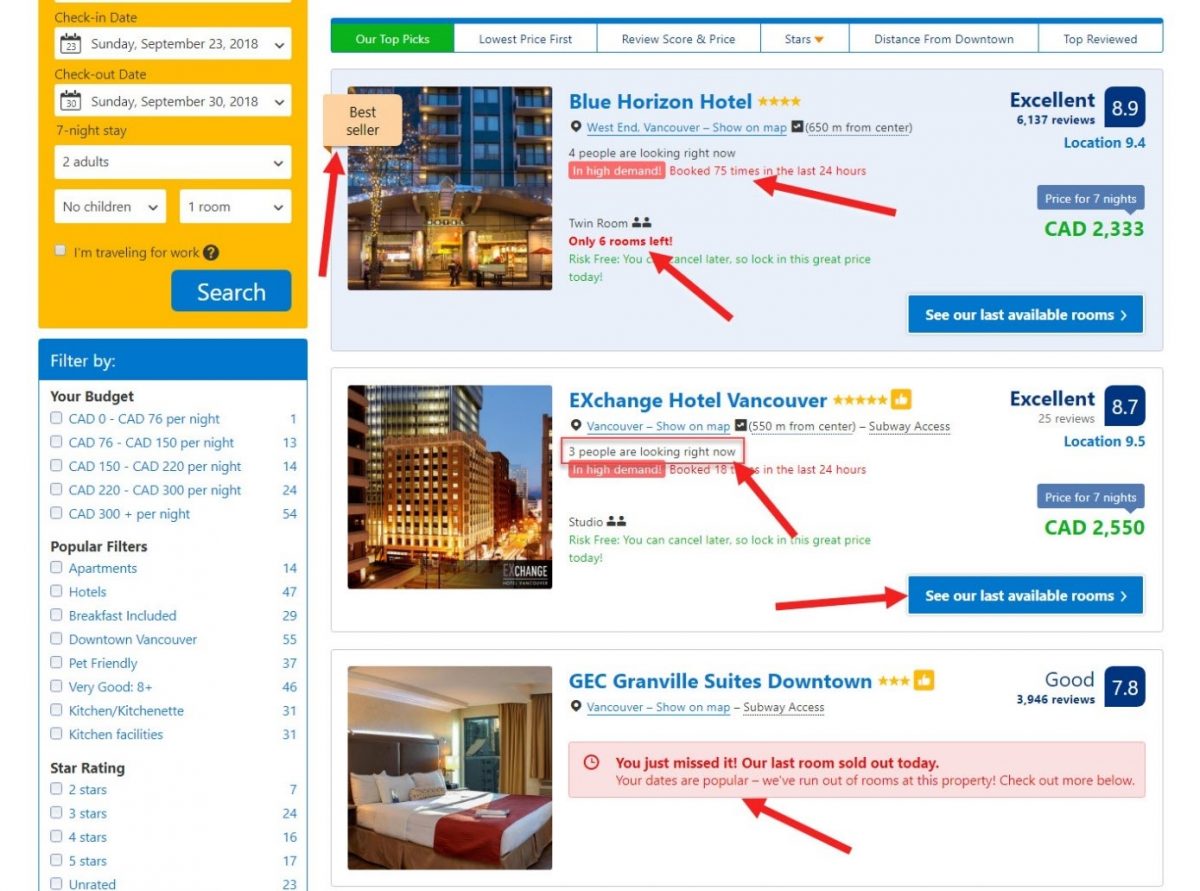 Almost everything on their page spells out scarcity:
Rooms are in high demand
Rooms were booked # of times in the past 24h
See our "last" available rooms
# are looking at this accommodation right now
You just missed it. Sold out today
Bestseller, etc.
All of this is intended to get people to make the purchasing decision RIGHT NOW, or they'll miss out.
This is such an effective marketing strategy because it's deeply embedded in the human psyche:
Scarce items feel more exclusive which makes them more desirable.
Items in limited supply cost more because of the law of supply and demand. Rare and expensive items give a sense of luxury to the owner. People often believe that the supply is so low because the demand is too high.
Obtaining rare items means you have more power since this is something others can't have.
But there's an even stronger psychological moment at play here – Fear of missing out (FOMO).
Scarcity models trigger people's FOMO, urging them to make a decision and act right now, otherwise, they'll miss out on a great opportunity that is rare and that everyone else wants.
So, let's take a look at the top 4 scarcity models which you can implement for your business and supercharge your conversion rates:
1. Build urgency with limited time offers
One of the best ways to leverage scarcity is with limited time offers.
The pressure is on if people don't act now the offer will be gone, and they'll miss out. So, there's no time for second-guessing their decisions, people have to move quickly until the offer expires.
Best way to implement limited time offers is with a countdown timer. And there's nothing like communicating a sense of urgency while watching the minutes on a clock countdown.
There are many ways in which you can use limited time offers, for example:
Sale price countdowns – When you have a great offer, you need to use time-fencing to entice visitors to seize the opportunity right now, without waiting. Like in this example from Amazon, they're selling an electrical knife sharpener at less than half of the original price. But it only lasts 19 more hours.
Next-day shipping countdowns (and other perks with deadlines) – Some people want their product to arrive as soon as possible, and they're ready to make quick decisions to make that happen. You can use this to your advantage with next-day shipping which as a limited time offer.
2. Empty your stock with seasonal offers
Did you know that most businesses in Canada and the US make around 30% of their total annual sales between the Black Friday and Christmas sale?!
That's mind-blowing!
And it just goes to show how effective this strategy is.
Holidays and special occasions are times when people need or want specific items (winter clothes, Christmas presents, outdoor sports equipment in summer, etc.). But these seasons don't last forever, that's why people are incited to react and get what they need without considering too much.
Couple this with holiday and seasonal discounts, and you have a sure-fire way to propel your sales into the stratosphere.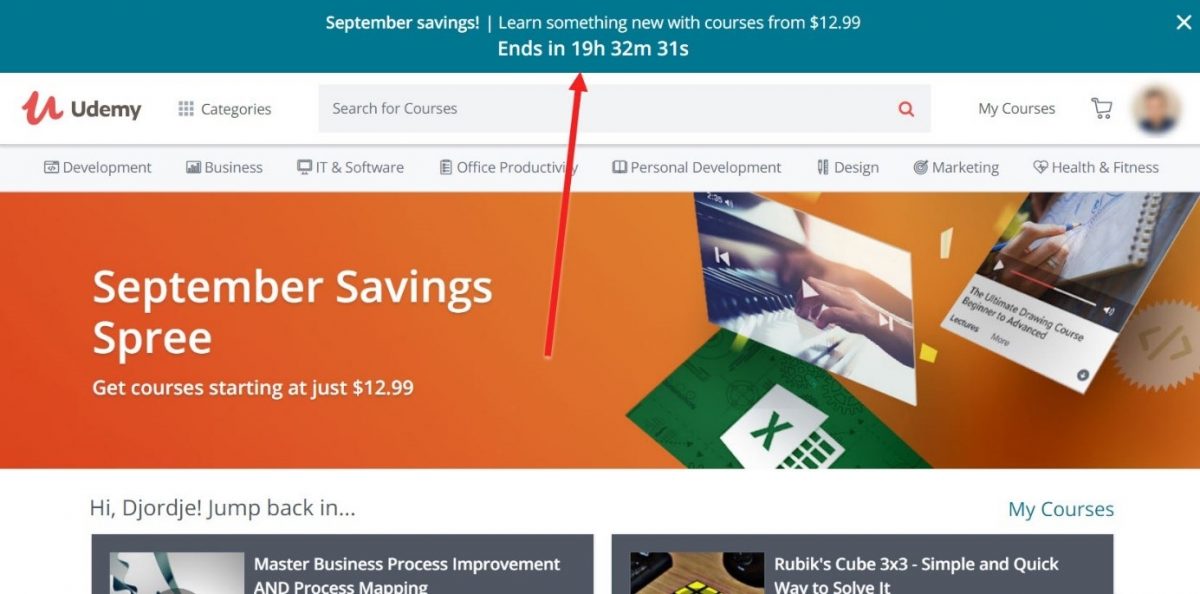 Udemy (an online course platform) is combining seasonal offers with big discounts and compelling deadlines to boost their back-to-school sales campaign.
However, some other businesses might take a different approach.
Starbucks sells its popular pumpkin spice flavoured drinks in the fall (usually around Halloween). During this time the average check for pumpkin spice latte buyers was $7.81, compared to only $6.67 for those who bought a non-seasonal drink.
So seasonal offers not only boost sales, but they increase the profitability of each sale.
3. Imply scarcity with limited supply
A limited supply of an item is at the core of scarcity models.
When people see low-stock of a product, they don't only notice the low supply, but also that the item is so popular, and that's why there are not enough products to satisfy high demand.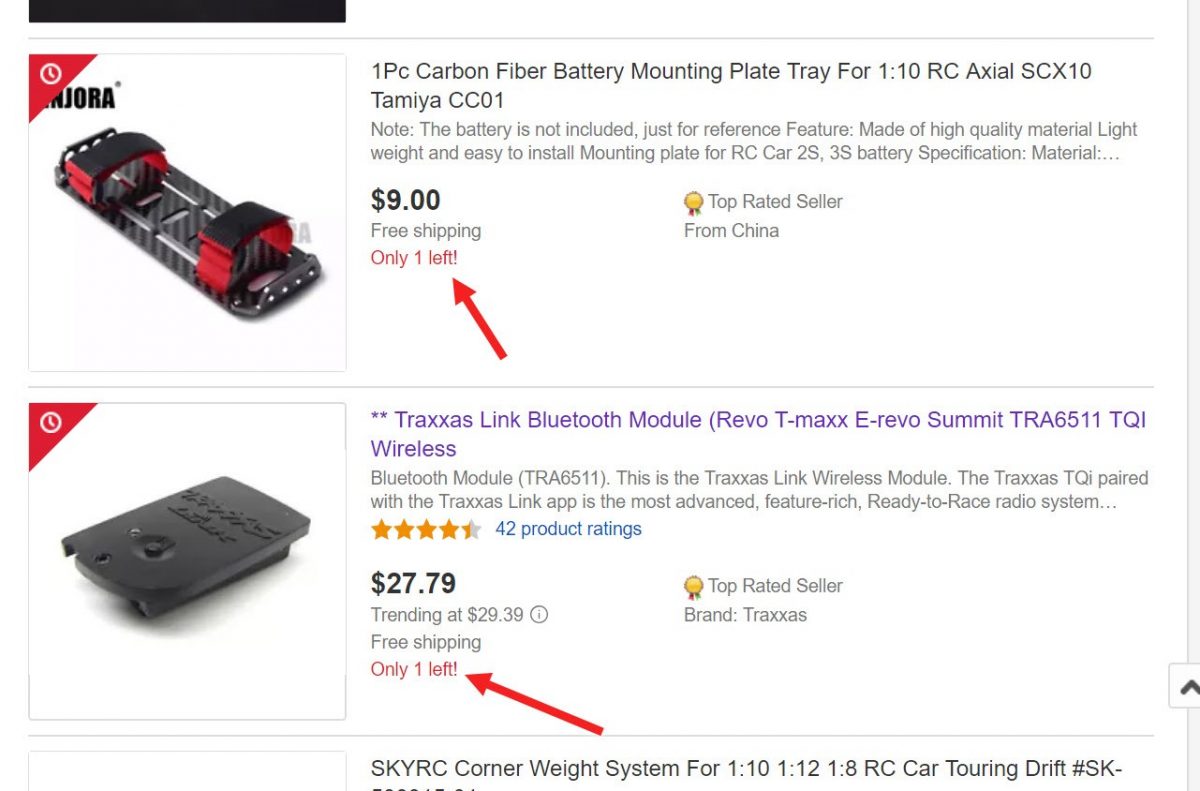 This scarcity tactic works in two ways:
Encouraging the shopper that they're making the right decision since other people are buying the product as well
Giving out a sense of urgency, if they don't act now the product will be sold out
Similar to this, you can use limited edition items. There's nothing more coveted than rare items produced in limited quantities, which you know are never going to be produced again.
Selling limited edition products will drive up the price and entice people to get them while they still can if they can afford it of course.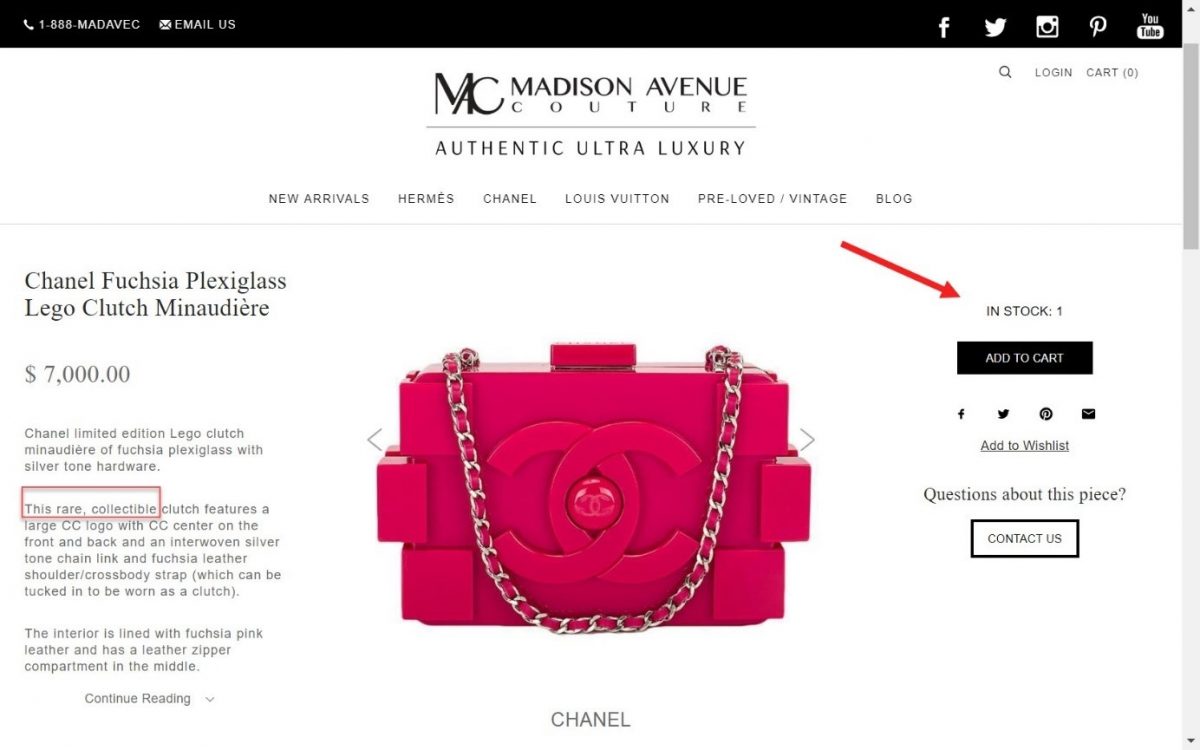 4. Suggest your products are in high demand
Yet another trick that reassures people that they are looking at the right product is showing that there's high demand for it.
Same as other methods, it works two ways: by making people feel good about their decisions and urging them to act now, or miss out on a highly coveted item.
It can be used for products on e-commerce websites,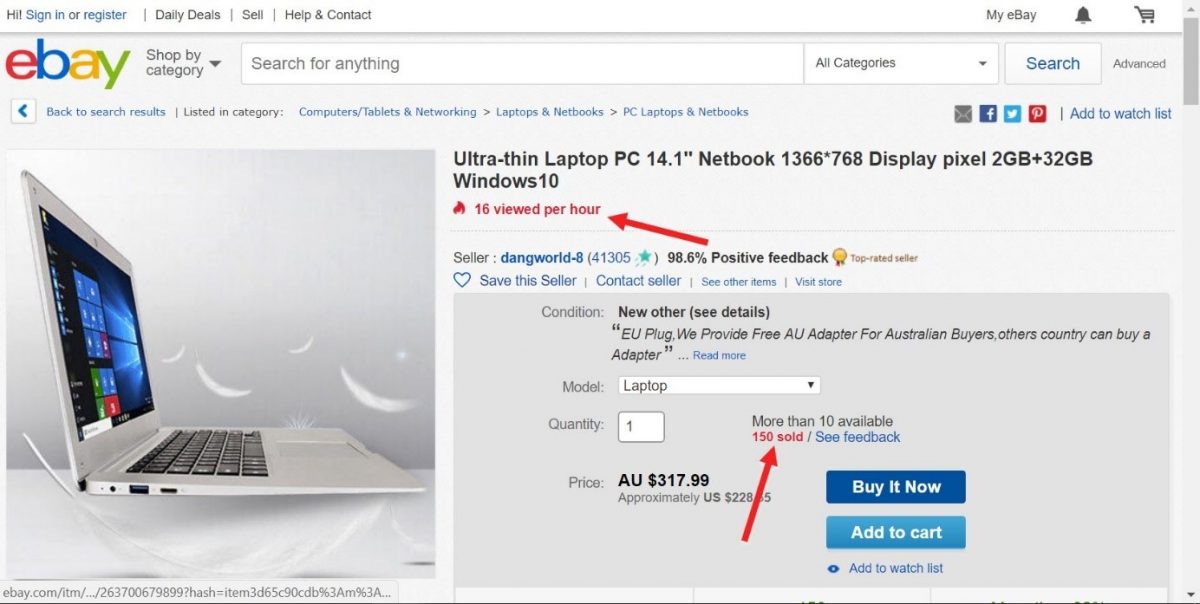 as well as reservations for hotels and restaurants, like in the booking.com example from earlier.
But careful, don't overuse these techniques, or people will soon become used to them, and the effectiveness is going to wither away.
Conclusion
To get the most out of your digital marketing, you need to combine the two biggest forces together – SEO and CRO.
Conversion rate optimization will help your visitors reach the purchasing decision much faster and reassure that they're doing the right thing.
The tactics shown in this article are proven to work by the biggest players in the online business, like Amazon, Booking.com, Walmart, etc.
So, take a page out of their playbook, and apply it to your website, and you'll see a dramatic rise in your conversions.
And, please let us know down in the comments: Which conversion rate optimization tricks do you use on your website?!