SmallBiz.Tools
SmallBiz Tools is a popular content-based website that delivers news, reviews, guides and helpful tools for small business owners and entrepreneurs.
David's (founder) vision was to build a go-to resource for non-techie business owners. SmallBiz Tools was envisioned to help them navigate today's tech-heavy world and find the right tools for their needs.
But over time, as the site grew and more and more content was added, the performance and UX was starting to take a hit. David knew it was time to rebuild his website, so he turned to StableWP.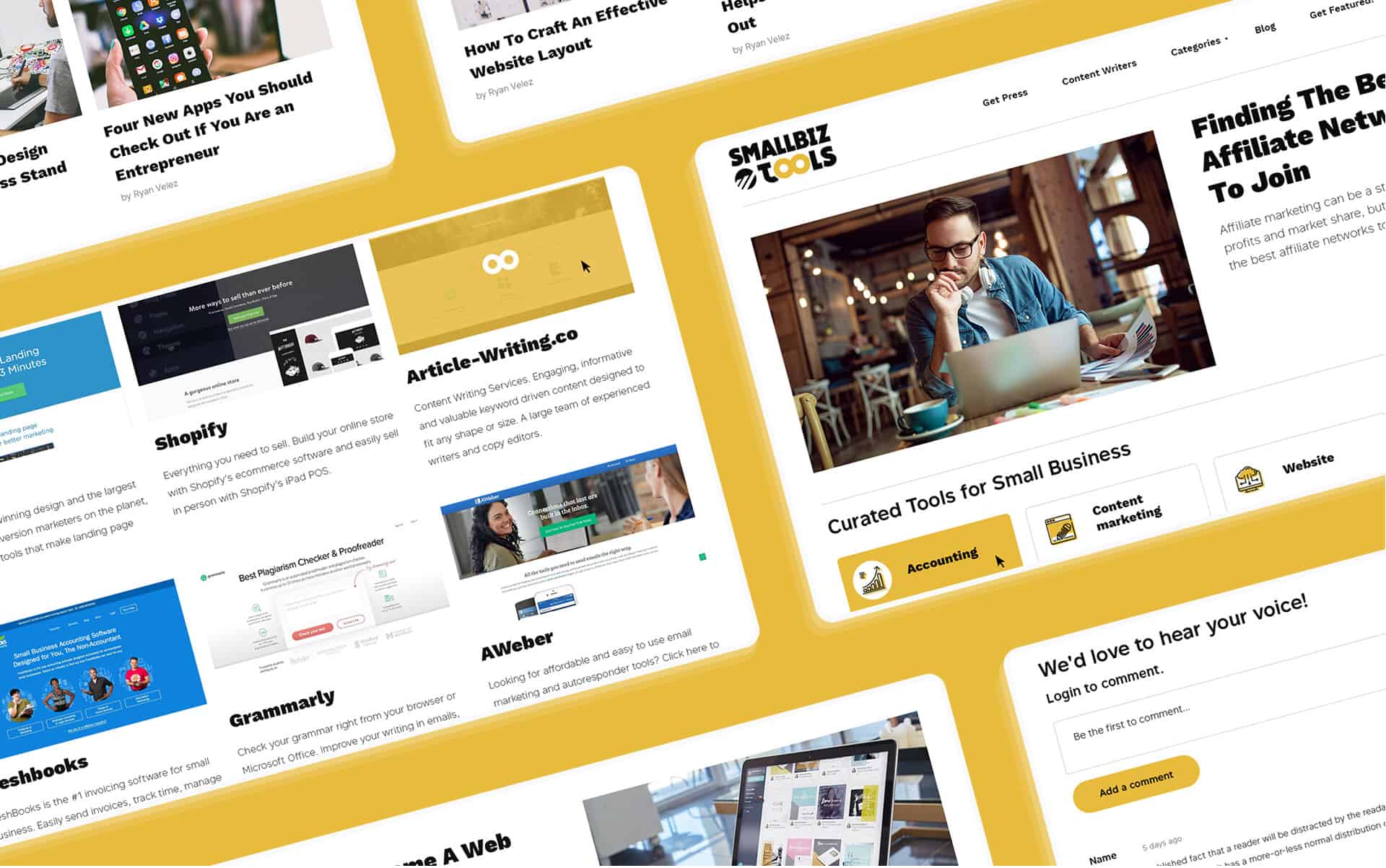 The Challenge
The main issue was that as time went on, and the number of pages multiplied, the old site wasn't able to keep up. David was continually adding new articles and expanding to more topics.
SmallBiz Tools was initially designed to cover web tools reviews. But as the topics broadened, this brought lots of new categories and sections as well. And adding those categories in the site's former structure started becoming really messy.
Such a chaotic site structure hurts user experience and violates primary SEO standards. Adding more layers to the already weak structure also bogged down the site's speed and usability.
Despite David's great content, visitors were having trouble navigating the site. Detailed analysis showed a high (82%) bounce rate and even a drop in Google rankings and traffic.
And David had even bigger plans for the future. This meant SmallBiz Tools needed a new, future-proofsite structure.
The Solution
Since the root of the problem was the site architecture, we couldn't do much for the old version of the site. David and our web developers agreed that we need to rebuild the entire site from the ground up.
We mapped out all the categories and sections in great detail to create a solid site structure for years to come.
Our developers ran full performance optimization to ensure snappy loading times and mobile-friendliness. This would certainly improve the user experience and reduce those high bounce rates.
While we were rebuilding the site, we used the opportunity to perform a complete site redesign.Our specialists went in for a more modern web design that fits SmallBiz Tools better.
Finally, we ran advanced On-Page SEO to boost SmallBiz Tools' Google rankings for popular keywords and bring more organic traffic.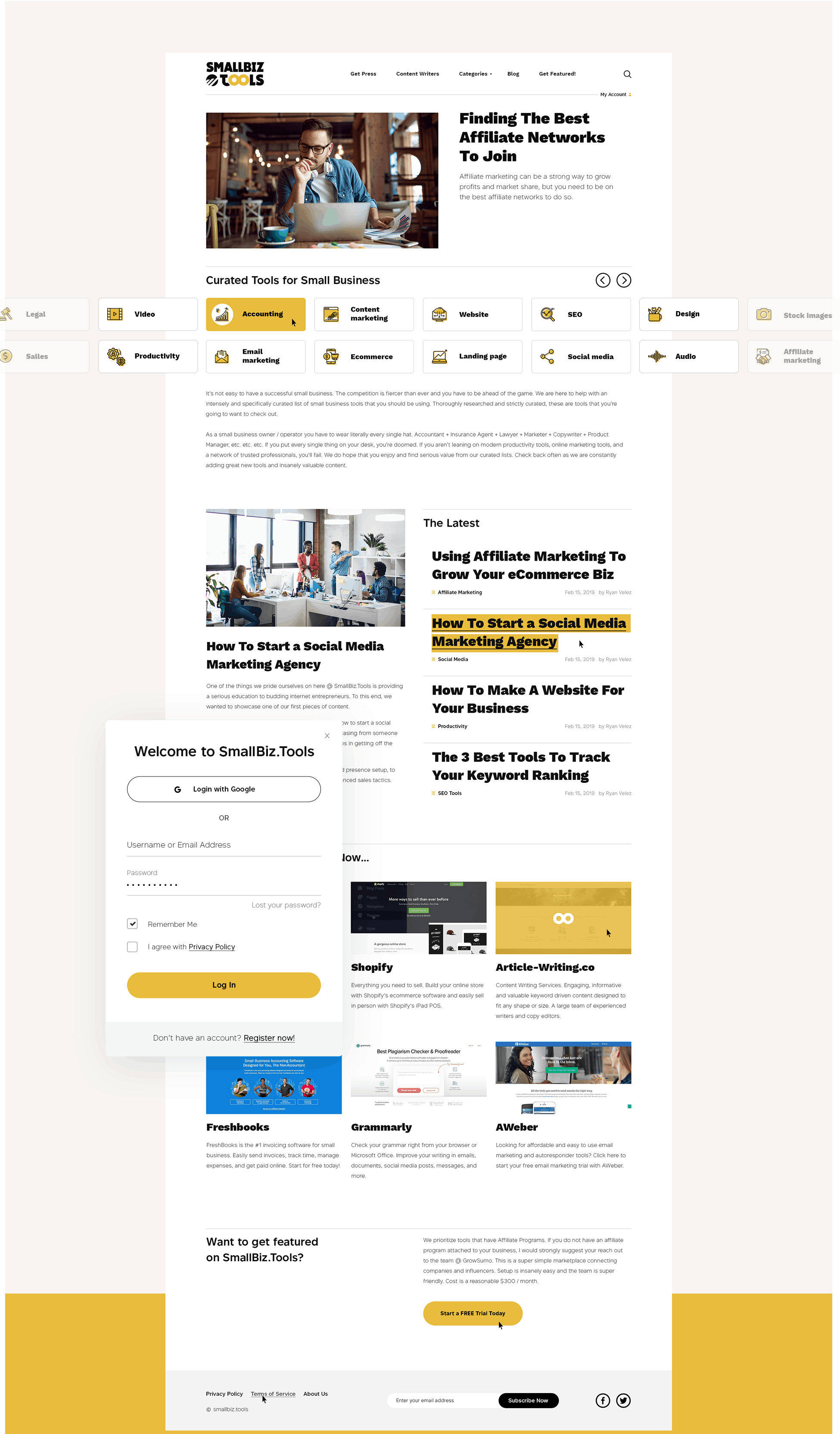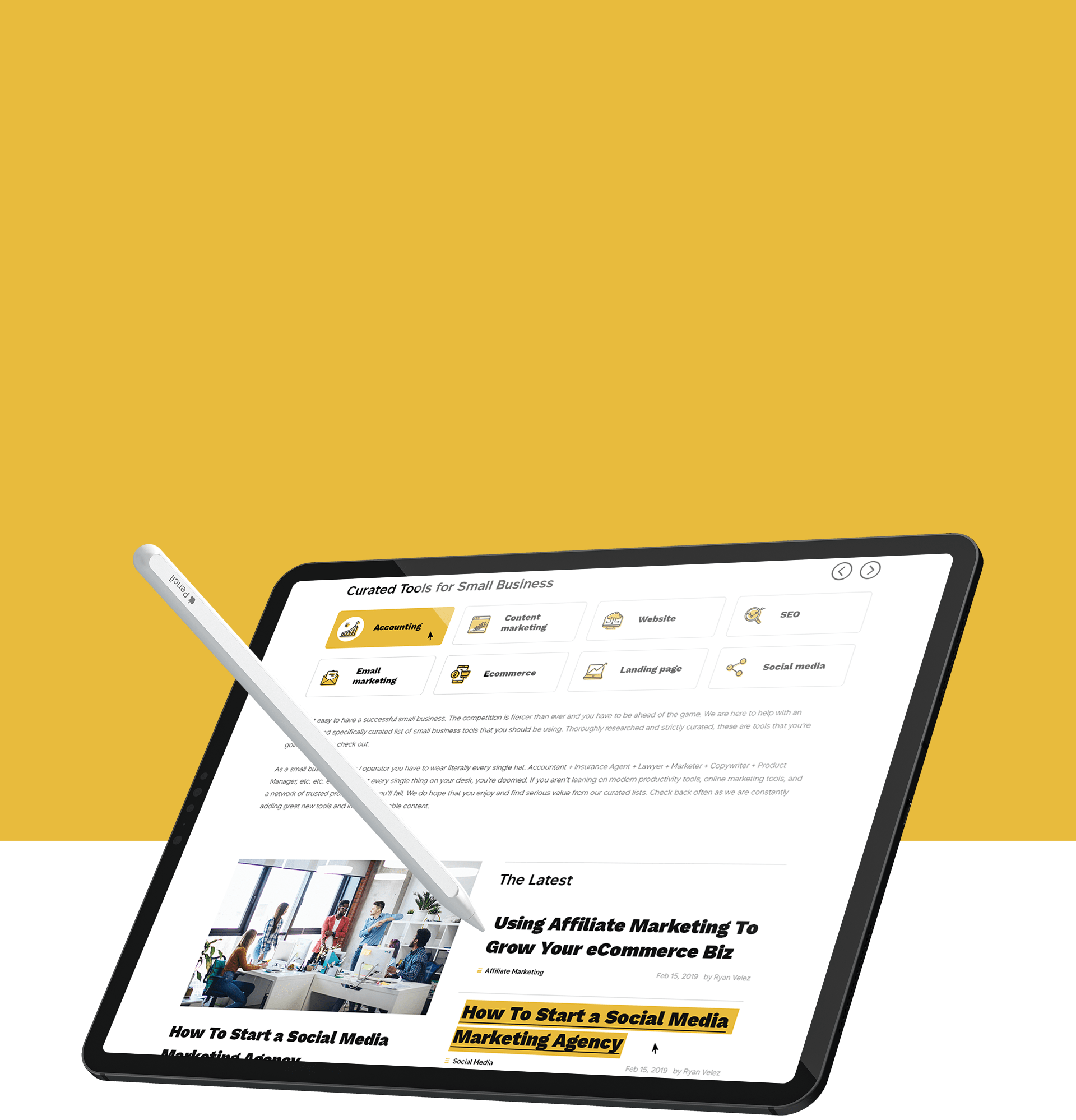 The Results
Fresh new website design
Impeccable navigation and performance
3 second loading time
Bounce rate reduced by 19%
Organic traffic increased to 4.12k visitors per month
The Results
Fresh new website design
Impeccable navigation and performance
3 second loading time
Bounce rate reduced by 19%
Organic traffic increased to 4.12k visitors per month